Okay, so it's been a stressful few weeks for everyone (including Daisy), what with family and friends coming and going, guests staying overnight, furniture getting moved around, pets becoming over-anxious, and our homes generally getting pushed to — and sometimes over — the limit. Here, then, are a couple of quick solutions to disasters you and your home may have just encountered.
We've all done it:  Left a candle burning too long, only to discover a puddle of warm wax atop our cherished table or sideboard. What to do?
Freeze it! Wiping will only force the melted wax deeper into the wood, so hold an ice cube against it for a few moments, then pop it off using a plastic spatula or even a credit card.
Your pet never leaps on the table, right? At least not until the holidays become too stressful. Short of a messy refinishing, what can you do?
Reach for one of my favorites:  Minwax® Wood Finish™ Stain Markers. Each one contains real Minwax stain delivered by a felt tip, making touch-ups quick and easy.
Who would have thought your nephew would have confused your kitchen cabinet door with a swing set?
To reset a torn out screw, put a drop of glue and a sliver of wood (or some toothpicks) into the hole, let dry overnight, trim off, then reinsert the screw.
Your guests may have missed your doormat, but they didn't miss your hardwood stairs. Muddy shoes soon become dry footprints. What should you use to clean them?
Nothing harsh, slippery, or soapy! Just squirt on a little Minwax® Hardwood Floor Cleaner and wipe off the dirt without harming the finish.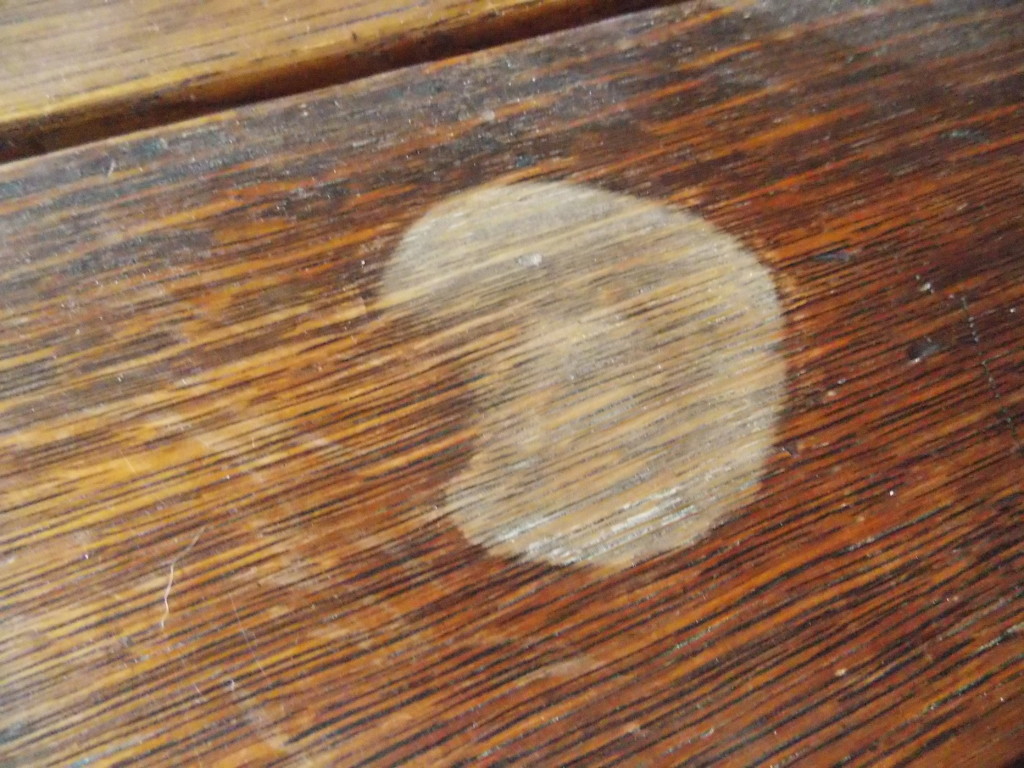 So, someone tried to pour their drink in your poinsettia, but missed — and now you have a hazy white mark to contend with?
First, do nothing:  no polish, no wax, no furniture cream. The water trapped in the finish may evaporate on its own in a week or so. If not, you can then buff it out with Minwax® Wipe-On Poly and #0000 steel wool. Take your time, be very gentle, and afterwards apply the Wipe-On Poly to the entire top to give it an even sheen when it dries.
Got a disaster I didn't mention?
Let me know and I'll see what I can do!
Until next time,
Thanks for stopping by!
Bruce