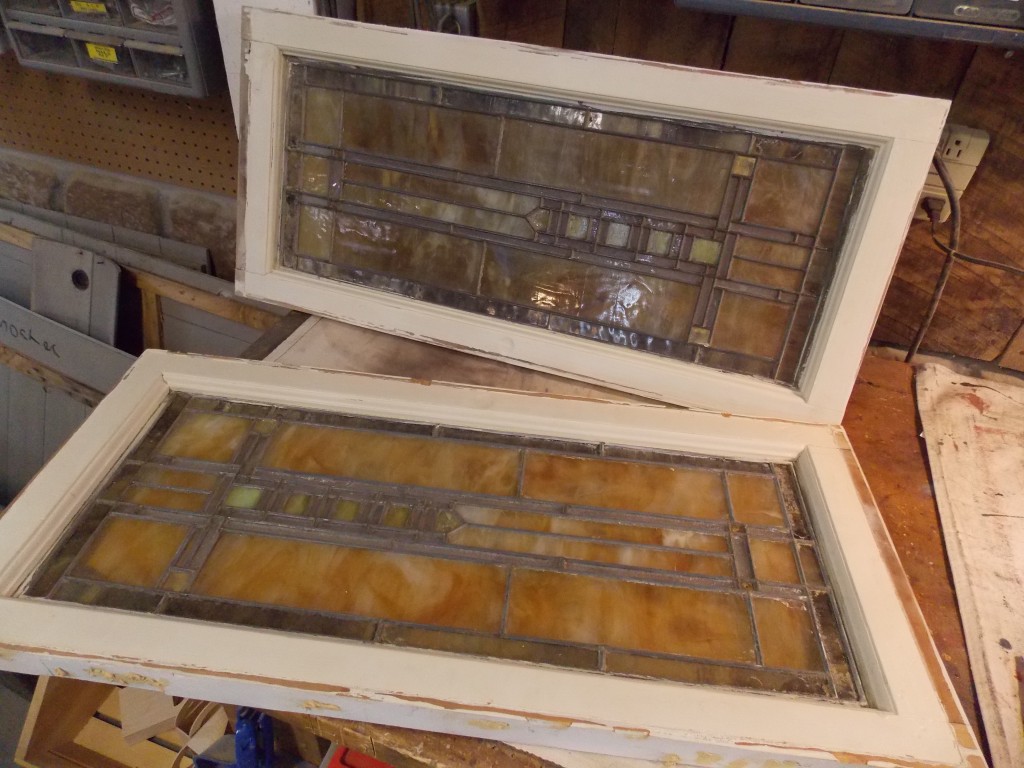 When my good friend Jim called from a local antiques shop, he really sounded excited. He had found these two arts and crafts stained glass cabinet doors and knew they would look great in our home. After a quick measurement, Leigh Ann and I realized they would fit perfectly in our two narrow bedroom windows.
The cabinet doors were covered with several layers of old white paint, so rather than risk sanding or stripping off any hidden lead paint, I decided to attach thin oak strips to create a new framework around the stained glass.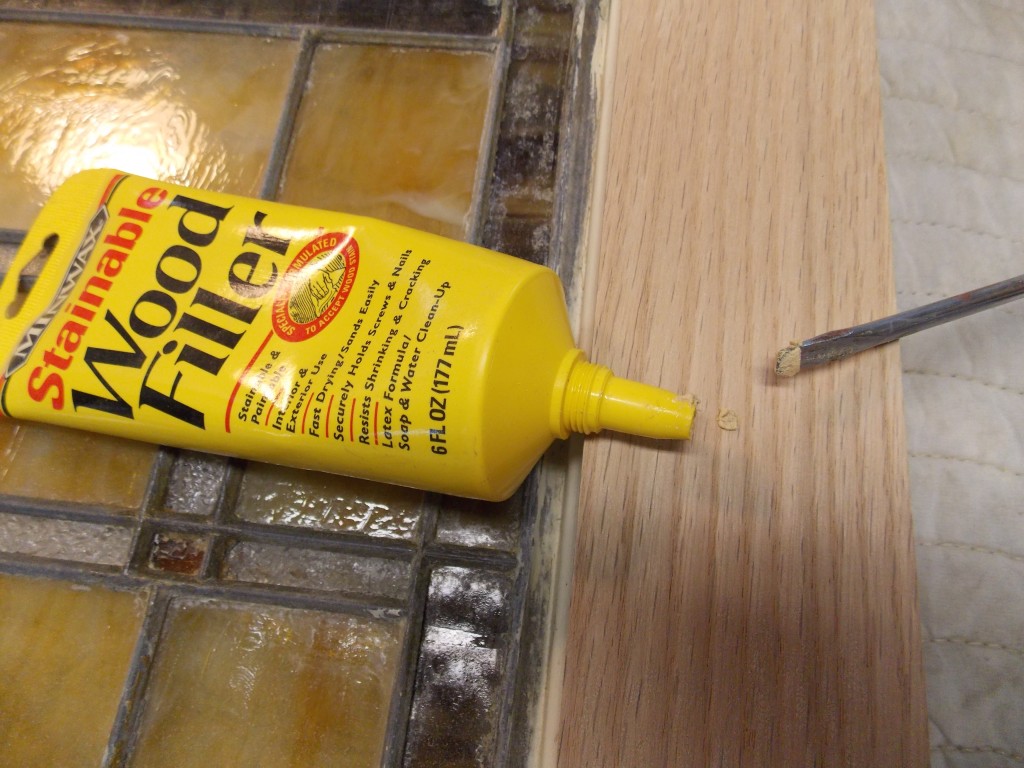 After nailing the strips of oak to the old frame, I filled the countersunk holes with Minwax® Stainable Wood Filler.
Once it had dried, I gave the new oak and the Stainable Wood Filler a quick sanding with #180-grit sandpaper, then vacuumed off the dust.
Since this was a small project, I reached for a tube of "Oak" Minwax® Express Color™ to stain and finish my new frame in one easy step.
Once the restoration was complete, all that I needed to hang them were four hooks and two lengths of chain. In just a few hours, I transformed two painted cabinet doors into two oak stained glass windows that provide both privacy and artistic color to our bedroom.
Until next time,
Thanks for stopping by.
Bruce