With some extra clean pallet boards nearby, I decided to construct a simple three-shelf spice rack for our kitchen. If you like the idea, you can start by choosing how high and wide you want your spice rack to be, then lay out the number of boards you'll need. I attached four together with two shorter pieces on the back, letting the top one protrude enough to use it to support my curved top piece.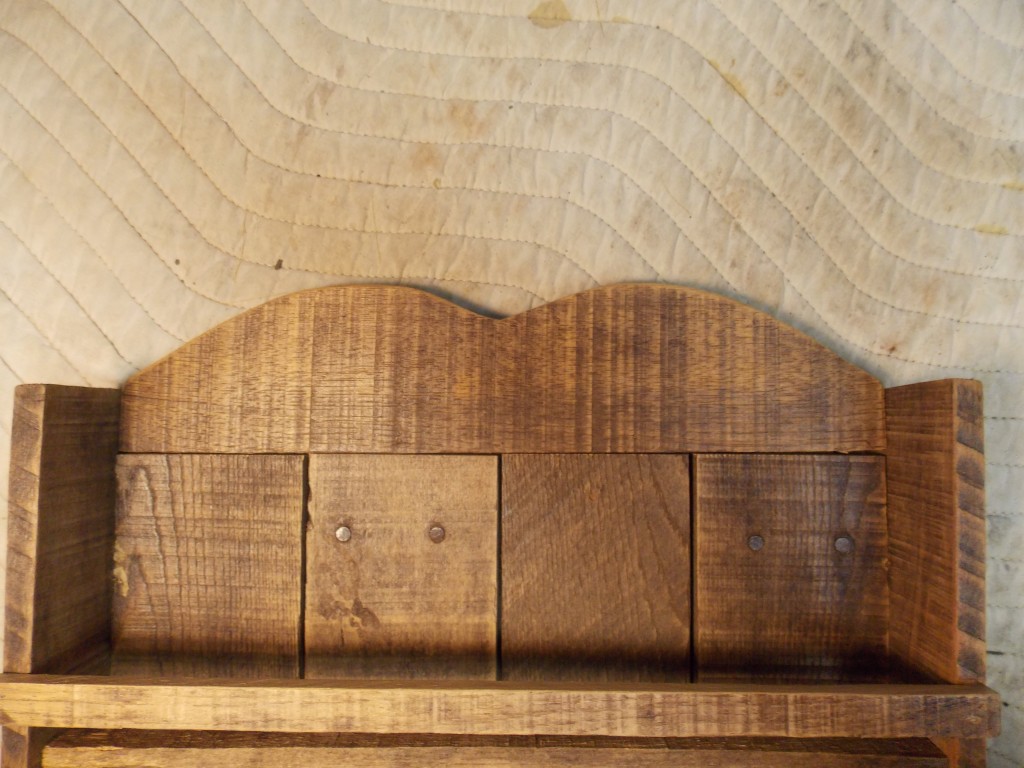 I then took another board for my top piece, turned it lengthwise, and cut out a simple, Early American design. I placed it on top of my back boards and secured it with small nails through one of my back support boards shown in the first picture. The shiny nail heads you see here were in the pallet, which I left to give it even more character.
The sides and shelves were easy to cut and nail to the back. Just be sure to have some of your spice jars on hand to determine how wide each shelf needs to be and how much space you'll need between each shelf. The final piece was this thin bar to keep the spice jars from falling off the shelf.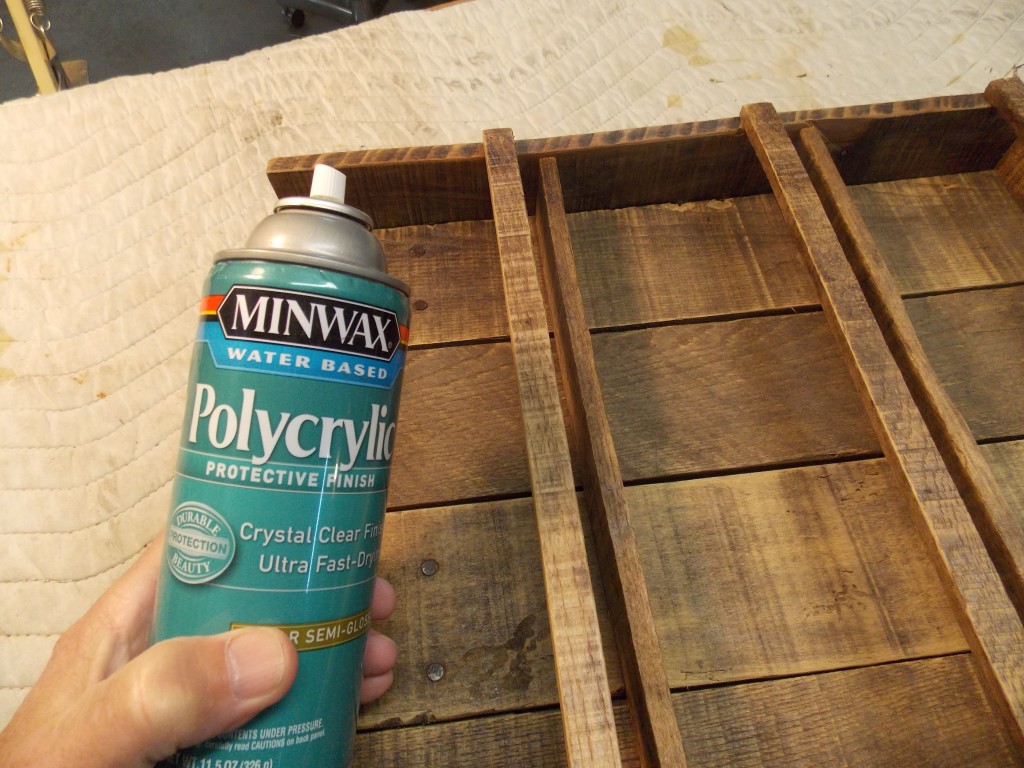 My favorite finish for pallet projects is Minwax® Polycrylic™ Protective Finish. The aerosol can version works great for projects with several pieces. Two fast-drying coats brought out the grain of the wood, provided some sheen to the dry wood, and made my spice rack look even better.
After that it was just a matter of bringing the spice rack into our kitchen, then watching as Leigh Ann began filling it up with jars of her favorite cooking spices.
Until next time,
Thanks for stopping by!
Bruce