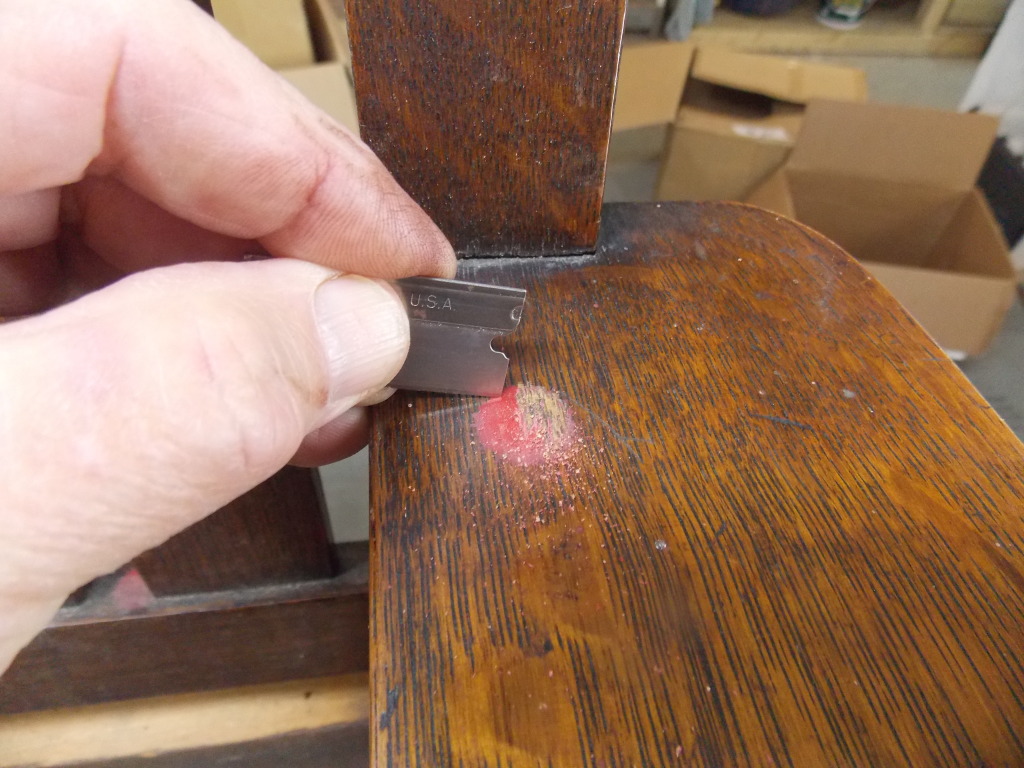 Not long ago I found a fine Arts and Crafts settee with one problem:  a spot of dried candlewax on the arm. Not wanting to damage the finish with sandpaper, I first carefully scraped away the red wax using a single-edged razor blade . . .
I then used a felt-tipped Minwax® Wood Finish™ Stain Marker to replace the color that was lost in the process . . . .
And now I'm having a difficult time seeing where the candlewax had been — and I never had to open a can, thanks to the Minwax® Stain Marker.
Until next time,
Thanks for stopping by!
Bruce