A few months ago, I made this coffee table for my son Eric. While he certainly was appreciative, he joked that it was too low for him. Eric, I should point out, is six-feet-four-inches tall. His coffee table is where he eats many of his meals and works on his laptop, so, yes, it does cause him to lean over uncomfortably.
The solution, I decided, was to make a simple television tray that Eric could set on top of his coffee table when he needed some extra height. I started by picking up an 18" x 36" pine panel and cutting off two 7" pieces to serve as the sides.
I then glued, and nailed, two strips of wood to the underside to attach and support each side.
Knowing Eric would need a place for either pens or a beverage, I picked up a plastic cup holder, traced a circle, then cut it out.
For the sides, I selected Minwax® "Classic Black" Polyshades®, brushing on just one coat before setting them aside to dry.
I decided to keep the top natural, so I applied the first of two coats of Minwax® Fast-Drying Polyurethane.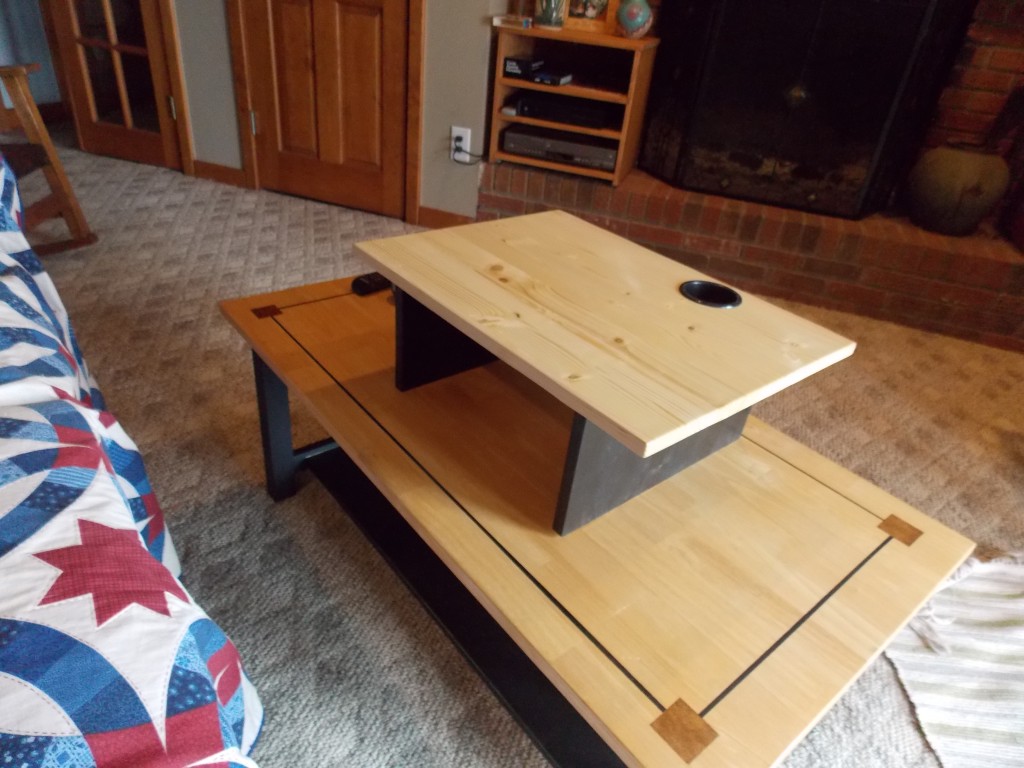 When I was finished, I liked Eric's coffee table tray so much, I decided to make a second one for our own coffee table. Now all it needs is a pizza sitting on it.
Be sure to check Minwax's new "Made With Love. Finished With Minwax." campaign currently going on. The theme is 'Find. Finish. Love.,' celebrating the thrill of finding real wood pieces – sometimes in the least expected places – and the joy of making them into something we love.
Until next time,
Thanks for stopping by!
Bruce