I saw this fifteen-inch, unfinished table top at my local home improvement center and it occurred to me that by drilling a hole in the center, I could transform it into a unique clock.
Before I put my drill away, I used it to cut away enough wood on the back for my battery-powered clock component.
Since pine is a soft wood, I opted to first brush on a coat of Minwax® Pre-Stain Wood Conditioner. This helps reduce the blotchiness when I applied my stain. For this project I choose "Classic Gray" Minwax® Wood Finish™.
I gave the stain about five to ten minutes to soak in, then wiped off all the excess.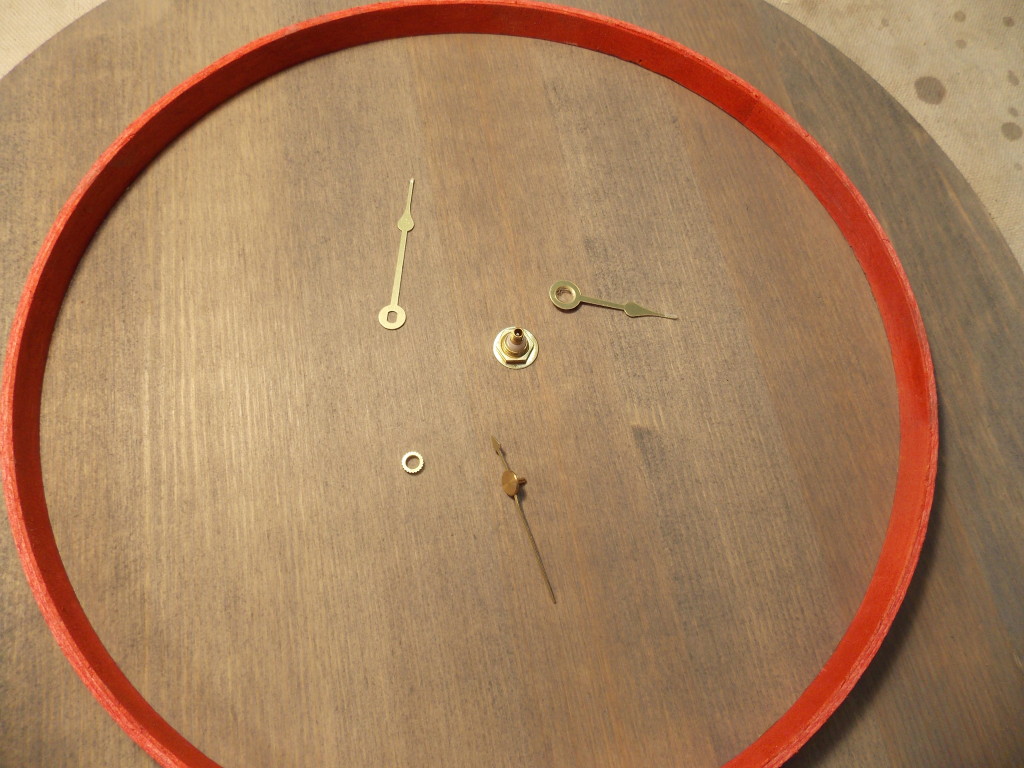 Just to add a splash of color, I stained this wooden ring with Minwax® Water Based Wood Stain "Crimson." I then glued it onto the clock face and assembled the hands of the clock.
Regular numbers seemed a little mundane, so I opted for these colorful self-adhesive stickers instead, making my clock even more unique.
Be sure to check out Minwax's new "Made With Love. Finished With Minwax." campaign currently going on. The theme is 'Find. Finish. Love.,' celebrating the thrill of finding real wood pieces – sometimes in the least expected places – and the joy of making them into something we love.
Until next time,
Thanks for stopping by!
Bruce