I went back to my hometown in Illinois recently to celebrate my parents' 65th wedding anniversary with my brother, two sisters, several grandchildren, three great-grandchildren, and many, many friends.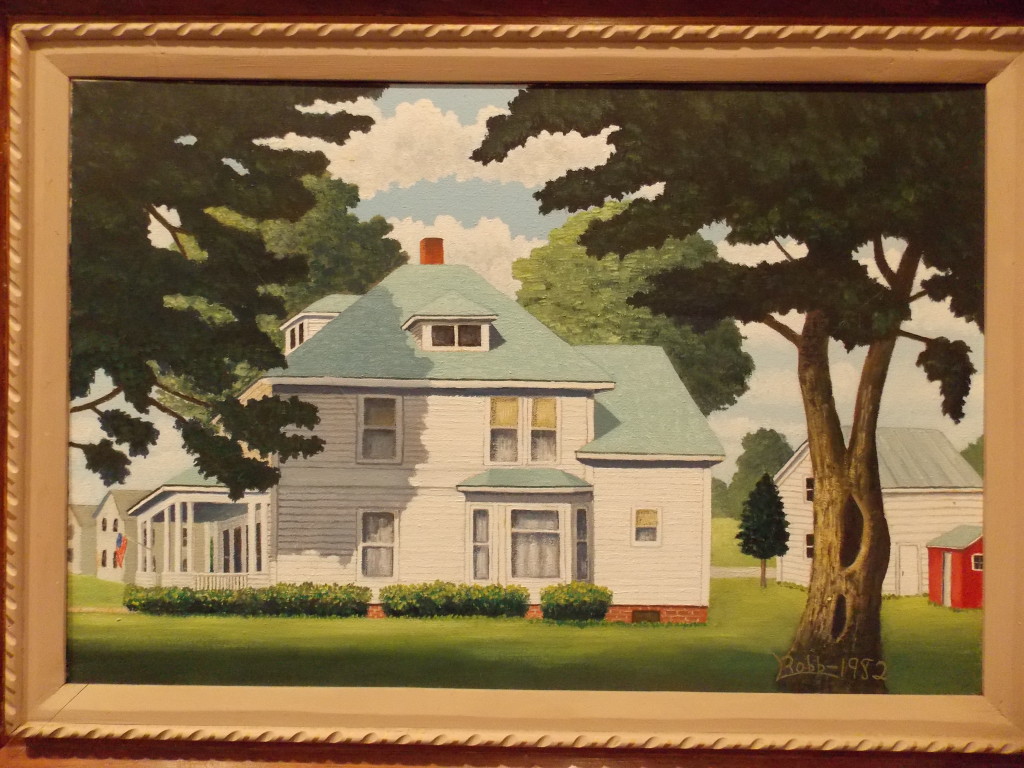 My parents moved into this ca. 1911 foursquare house in 1951 and still live there. It's a home full of great memories, from sleeping on the porch on hot August nights to playing with my friends in a spacious attic and rolling yard. (A local farmer-artist painted this rendition of their house.)
The house has its original unpainted oak woodwork that is a perfect example of what antique collectors call "patina" – that mellow aging process that sometimes leaves lots of tiny cracks in the old shellac finish. It is prized on woodwork and furniture, and should never be stripped, sanded, or refinished. If you ever find it, save it and protect it with a coat of Paste Finishing Wax.
Thanks for stopping by!
Bruce