After one of my recent television appearances, I was left with this cute oak nightstand that had been my prop. The truth be told, it had suffered through several cross-country trips and was ready to be retired, but we really did not have a place for it in our house. After a recent staining and finishing project, during which I seemed to be running all over my workshop looking for brushes, openers, stirring sticks, and rags, I came up with an idea.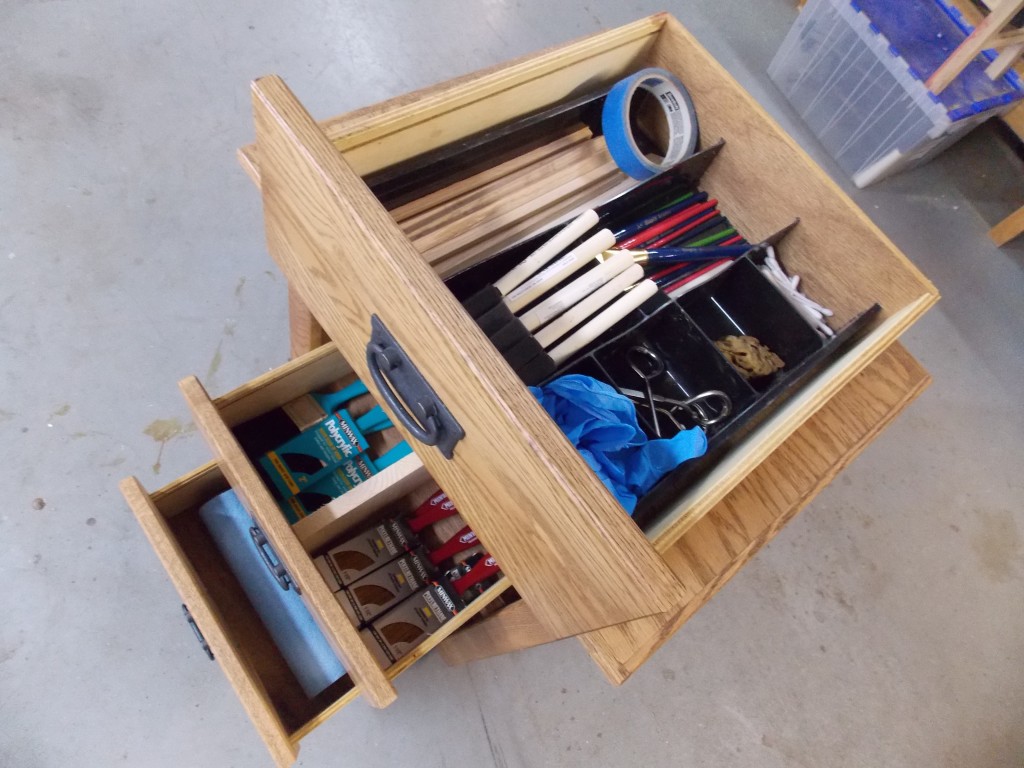 Why not turn it into a one-stop staining and finishing supply cabinet?
And to make it even handier in my crowded garage-workshop, I first attached inexpensive castors to the bottom of the frame so that I could roll it wherever I was doing my staining and finishing.
I also found a plastic desk drawer organizer I wasn't using that fit inside the top drawer, so that I could organize and keep separate my cotton swabs, sea sponge, openers, blue gloves, foam brushes, artist brushes, masking tape, and stirring sticks. In the lower drawers I put larger items, such as a roll of paper towels, an assortment of brushes, and a dropcloth.
Now when I'm ready to stain or finish a project, I simply roll my supplies cart over to where I need it, set my can on the top (or even the actual project, if it's small), and take out whatever I need from the drawers. It has already saved me many, many steps — and lots of frustration!
Until next time,
Thanks for stopping by!
Bruce