This is Percy, our older, neutered, outside-only, male cat, who would be a perfect cat if it were not for just one minor problem….
Percy has an uncontrollable urge to "mark" anything we bring into his territory, and while his spray on this old copper kettle Leigh Ann turned into a planter may look like "character" …..
Our new propane grill did not need any character. It needed protection.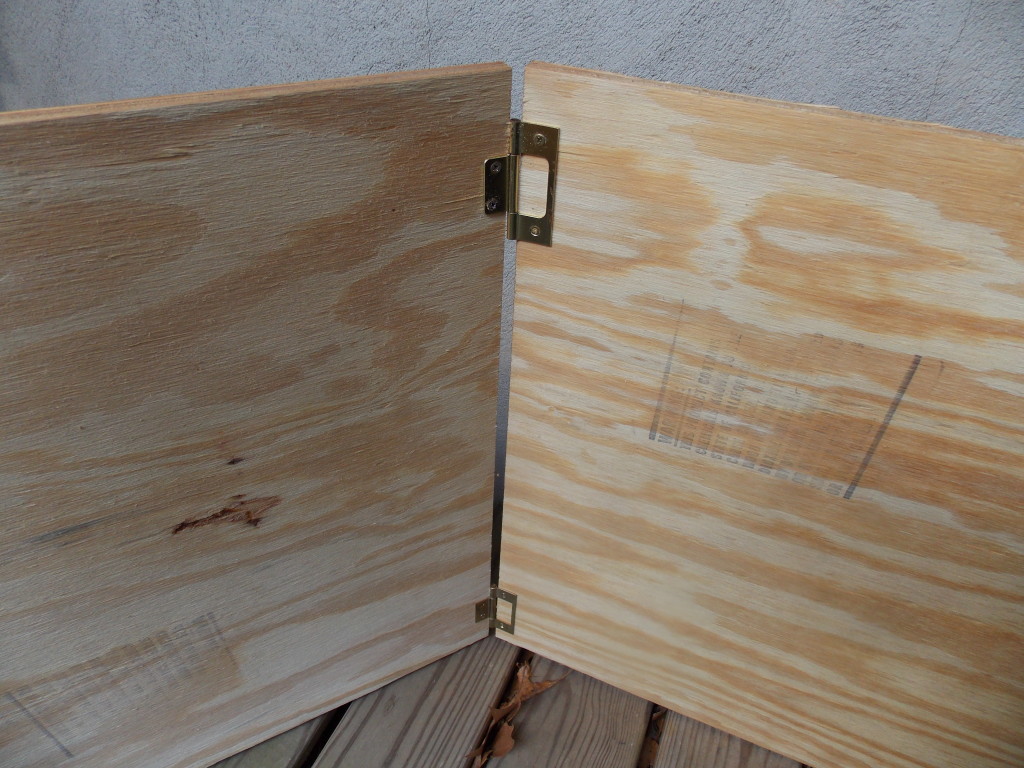 So I took a couple of inexpensive exterior grade plywood panels and hinged them together to form a shield for his spraying, but I also needed to protect the plywood from the weather and make it look a little better.
I used the aerosol version of two Minwax® products. PolyShades® provides both stain and polyurethane combined, but since it is designed for interior use, after it dried I top-coated it with Helmsman® Spar Urethane for extra protection.
Now my grill and the grill cover are protected against Percy's spraying, and since the plywood panels are hinged, I can just fold it flat and lean it against the wall while I'm cooking dinner.
Until next time,
Thanks for stopping by!
Bruce
Be sure to visit the Minwax® Facebook page for lots of projects and inspiration!