When Leigh Ann and I remodeled our kitchen a year ago, we decided we did not need these two cherry roll top sections intended to hide some smaller kitchen appliances. After I had moved them around our garage one time too many, I had to make a decision: use them or lose them.
I picked up some half-inch hardwood plywood, traced the outline of the back and bottom, and notched two pieces to serve as the bottom for each roll top.
I was able to get a close match to the cherry cabinets by staining the plywood "Gunstock" from the Minwax® Wood Finish™ Stain line. After it dried, I applied a coat of clear Minwax® Fast-Drying Polyurethane for protection.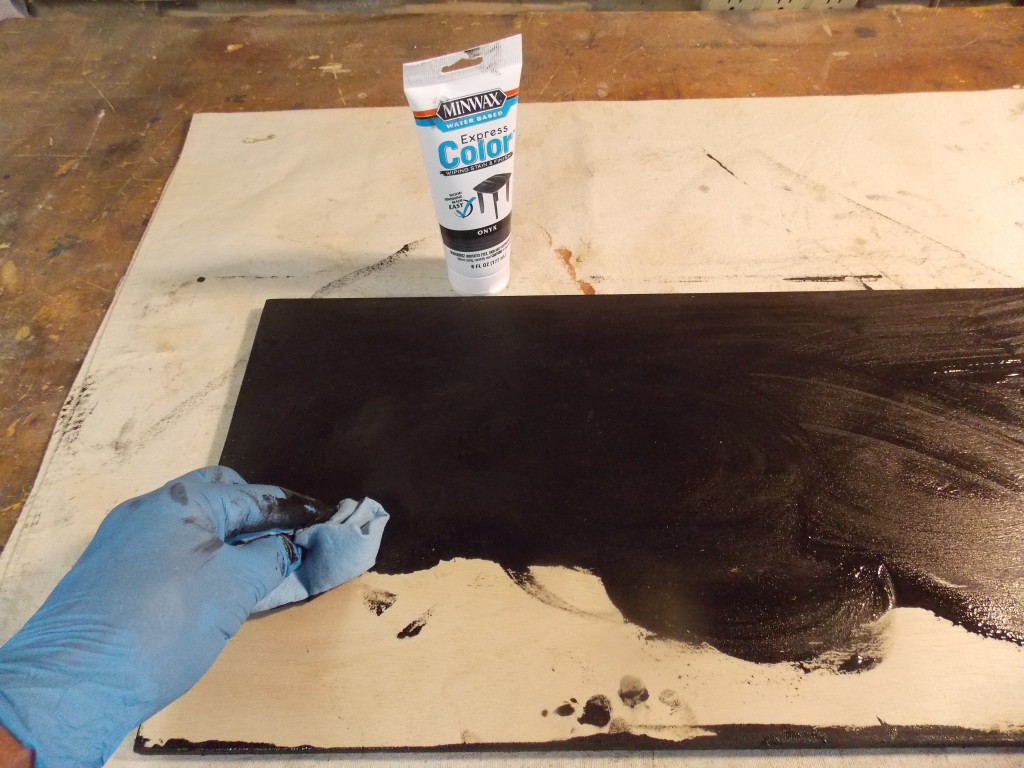 Since each section was also missing a top, I cut two more pieces of half-inch hardwood plywood, then stained each of them "Onyx" from the Minwax® Express Color™ line of one step stain-and-finishes for a contrasting color.
Now I have two classy, cherry roll top cabinets to hang in my workshop — provided I can find some empty wall space!
Until next time,
"Use it or lose it!"
Thanks!
Bruce