After several years of sharing space in our garage, Leigh Ann and I decided to build her an 8' x 12' potting shed in our back yard. I, of course, wanted to add some "extras," starting with these two matching stained glass windows we found in a salvage shop.
Since the exterior siding will be cedar to match our house, I first made two simple frames from rough-sawn cedar boards, notching the inside of the window frames to hold the stained glass.
The rough-sawn side will be exposed to the sun and rain, so I protected it with two coats of clear Minwax® Helmsman® Teak Oil, which penetrates deep into the pores and brings out the rich, natural color of the wood.
The inside of the cedar was smooth-sawn, so I gave it an additional sanding before staining it with Minwax® Water Based Wood Stain in Leigh Ann's choice of "Deep Ocean."
Since it will be on the inside of the potting shed, I sealed the stain with two coats of clear Minwax® Polycrylic® Protective Finish using a synthetic bristle brush.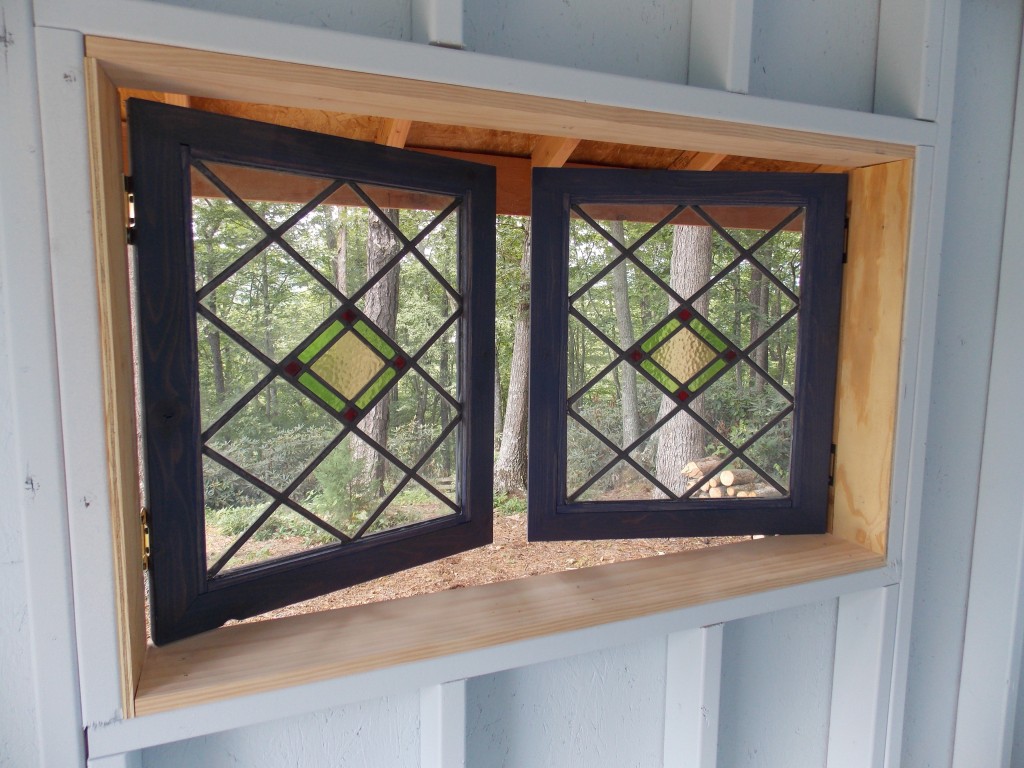 Even though I still have some trim work to do, I naturally wanted to show Leigh Ann how the salvaged windows would look from the inside of her new potting shed.
Until next time,
If you wait until you have enough time, it will never get done.
Bruce
PS – Here's what her potting shed looks like before the siding, door and shingles.
Be sure to check out Minwax's new "Made With Love. Finished With Minwax." campaign currently going on. The theme is 'Find. Finish. Love.,' celebrating the thrill of finding real wood pieces – sometimes in the least expected places – and the joy of making them into something we love.