Having survived more than one kitchen remodeling, I know how expensive cabinets have become. I also know that cabinet woods, such as oak, maple, hickory, and cherry, are less apt to go out of style than the hardware on their doors and drawers. Before you decide that your cabinets are "out-dated," take a look at how you might only need to upgrade the hardware — and save yourself thousands of dollars!
Today we literally have hundreds of styles of hardware to choose from, so start your search online or in your local home improvement centers, just to get an idea of what is available.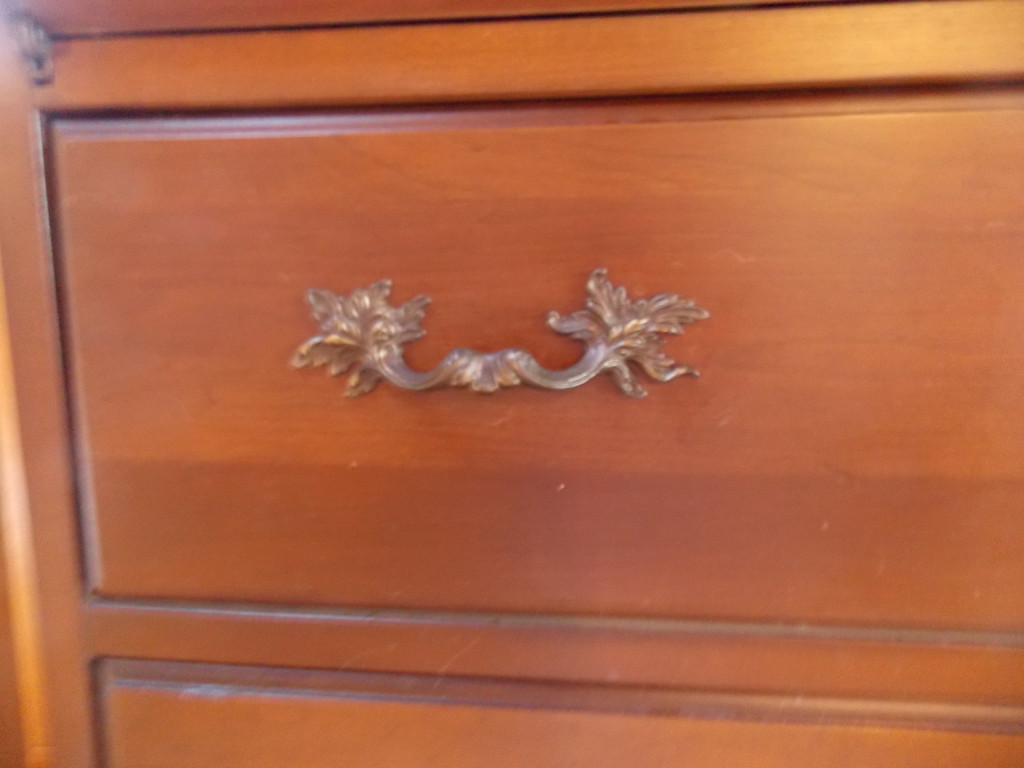 The style of new hardware you choose should match the style of your kitchen:  Victorian…
Or Modern….
Possibly Shaker ….
Or Arts and Crafts.
This curved wooden pull was quite popular during the 1970s, but now dates what otherwise would be an attractive set of drawer fronts.
The great thing about hardware is that it is easy to remove. Generally all you need is a screwdriver!
Quick Tip:  Use small plastic storage bags to hold all hardware and screws, then slip in an identification label before closing.
Drawer pulls are often categorized by their "bore" — the distance between the two screw holes. Your transformation will be easier if you select new hardware with the same bore as the old.
Quick Tip: Bring the old hardware to the home center when you go to pick out new hardware, so you can be sure the bore of the new hardware matches the old.
This is what happens when the new hardware does not match the bore of the old. Look closely and you will see the small patch in the old hole. Using a Minwax® Stain Marker, I was able to help blend it in with the surrounding wood.
With the old hardware removed, this is the ideal time to clean the drawer fronts of the cabinets using Minwax® Wood Cabinet Cleaner, which can also be used on furniture and woodwork (Note: just the right half has been cleaned.)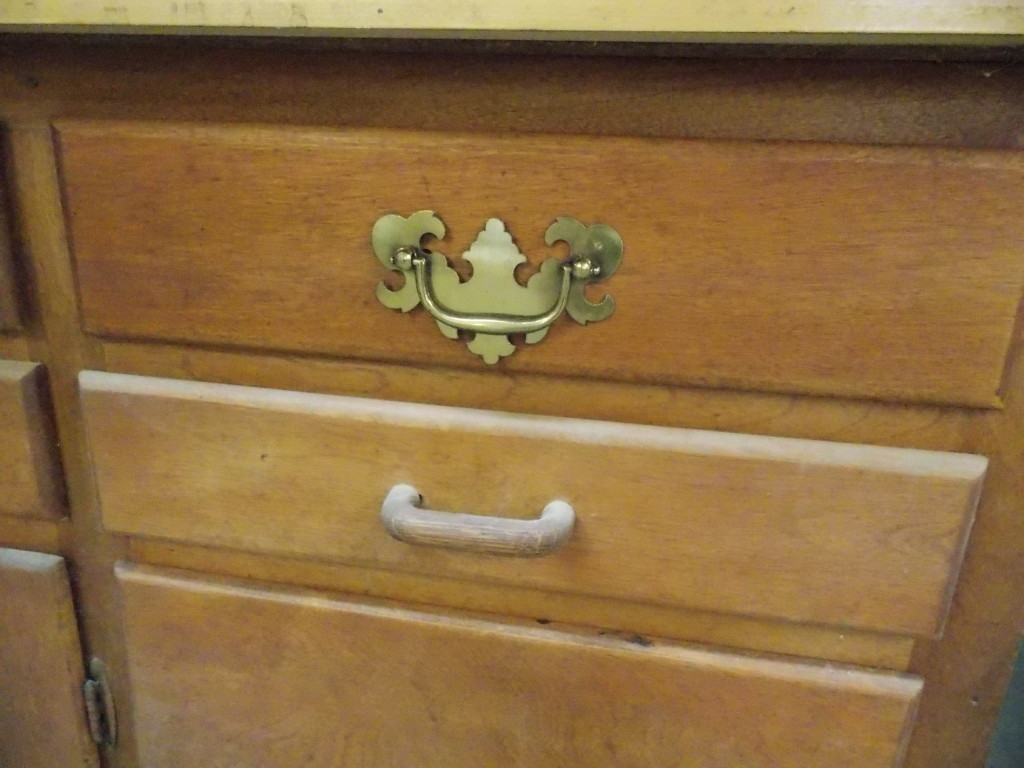 Same drawers, same wood, but what a difference a cleaning and new hardware makes!
Until next time,
Thanks for stopping by,
And be sure to go over to Minwax's® Facebook page for contests, prizes, and tips!
– Bruce