It never seems to fail. Turn the page on the calendar and there they are: the holidays. Parties, relatives, friends, guests. And not enough time to take on a major refinishing project. What to do? Pull together a simple, easy Touch-Up Kit, then just walk around your house and take care of all those little problems before anyone arrives. Want to see how? Just keep on reading.
First, start with a plastic caddy that won't scratch your furniture, and that will hold everything you need to spruce up your house.
Next, add just a few basic tools for tightening hardware and loose screws, plus a notepad for lists of anything you need.
Soft, clean rags are essential, either heavy-duty paper towels or my favorite:  worn out athletic socks. Gloves are always a good idea!
Woodwork and furniture always get dirty, so wipe away the grimy build-up with Minwax® Wood Cabinet Cleaner.
Nicks and scratches, such as this one on a guest bathroom drawer, disappear with a single swipe with one of the Minwax® Stain Markers, so keep some different shades in your kit.
Small nail holes in your woodwork are easy to disguise with either pre-tinted Minwax® Wood Putty or Blend-Fil Pencils.
If you find the old finish is starting to wear out, strengthen it with a coat of Minwax® Wipe-On Poly — as easy to apply as it's name sounds. (Recognize the sock?)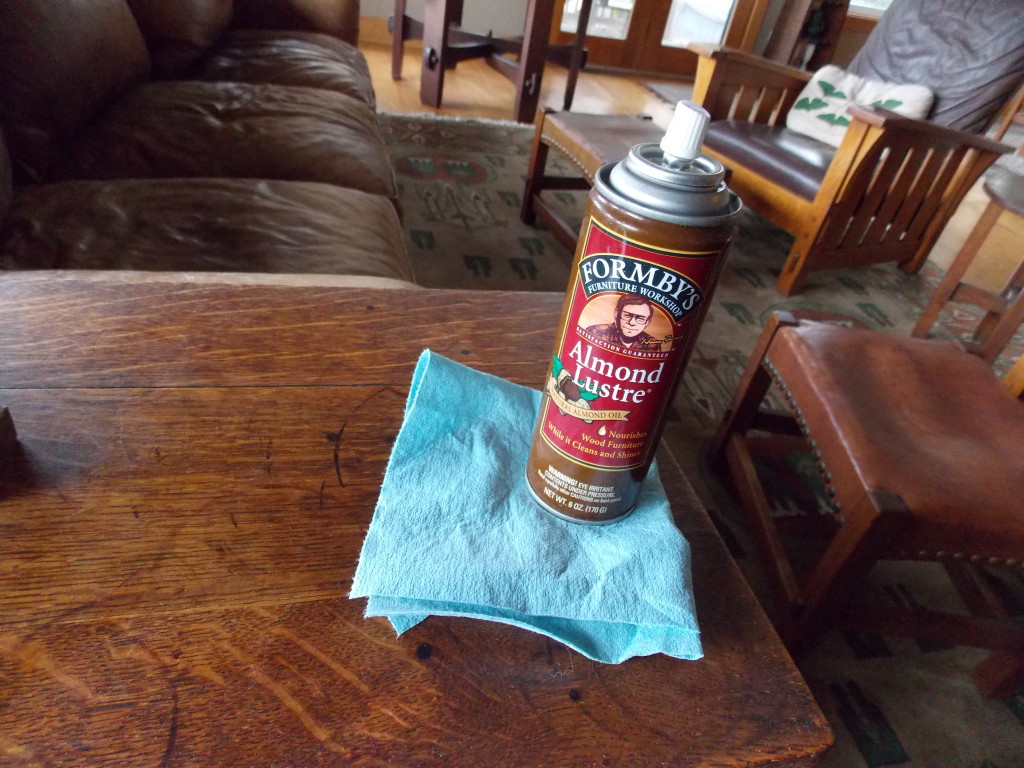 And for regular dusting, I grab from my kit one of the reliable Formby's® products, such as the Almond Lustre® spray.
Now that your kit is complete, here's the rule:  What goes in, stays in. That way your touch-up kit is always ready on a minute's notice.
Until next time,
Get your holidays off to a great start!
Bruce
PS – Don't forget to check out the Minwax® Facebook page for even more great information.