My wife Leigh Ann and I knew that when we finally got started on our kitchen remodeling project, this breakfast table would be replaced by additional cabinets, but the question remained: which of us would get it? I thought it should go to my workshop. She thought it should stand beside her gardening bench. Want to see who won? Check this out ….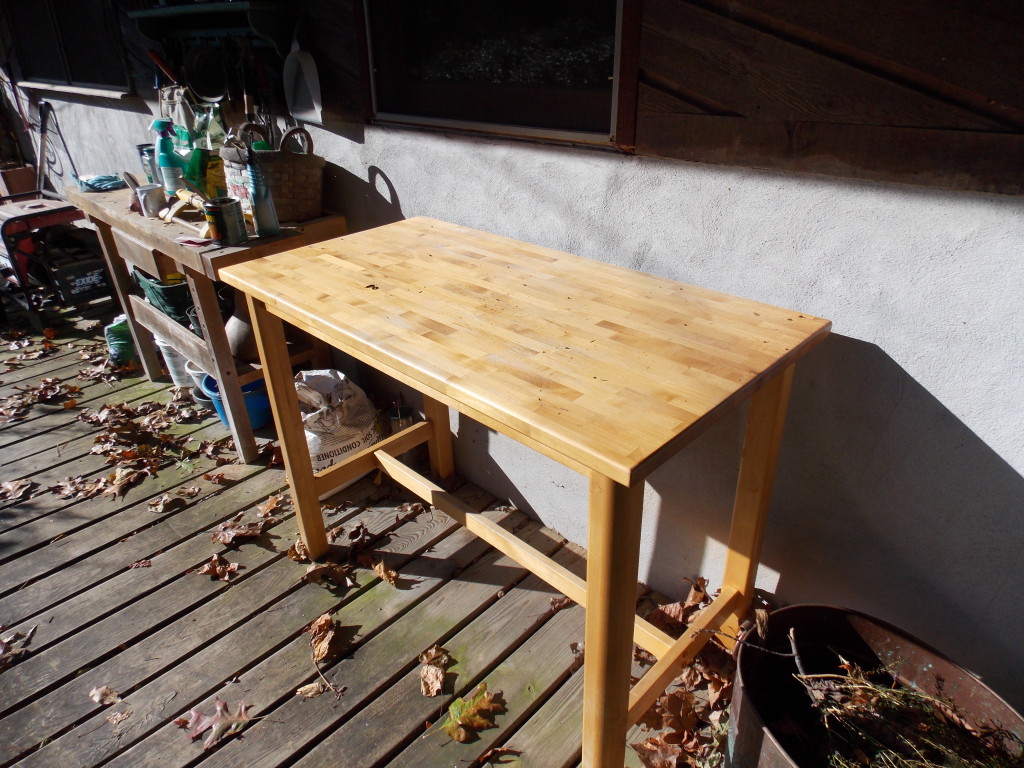 Was there any doubt? Of course, she won. So, before she started using it as a potting table, I took a few minutes away from my nearby cedar siding project to give the wood some added protection.
Even after just a few days outside the table had already gotten dirty, so I knew the first step would be to clean the coats of Minwax® Fast Drying Polyurethane I had applied a few years ago.
The Minwax® Wood Cabinet Cleaner did the trick, quickly loosening the dirt and grime on top of the table, which I wiped off with a soft cloth.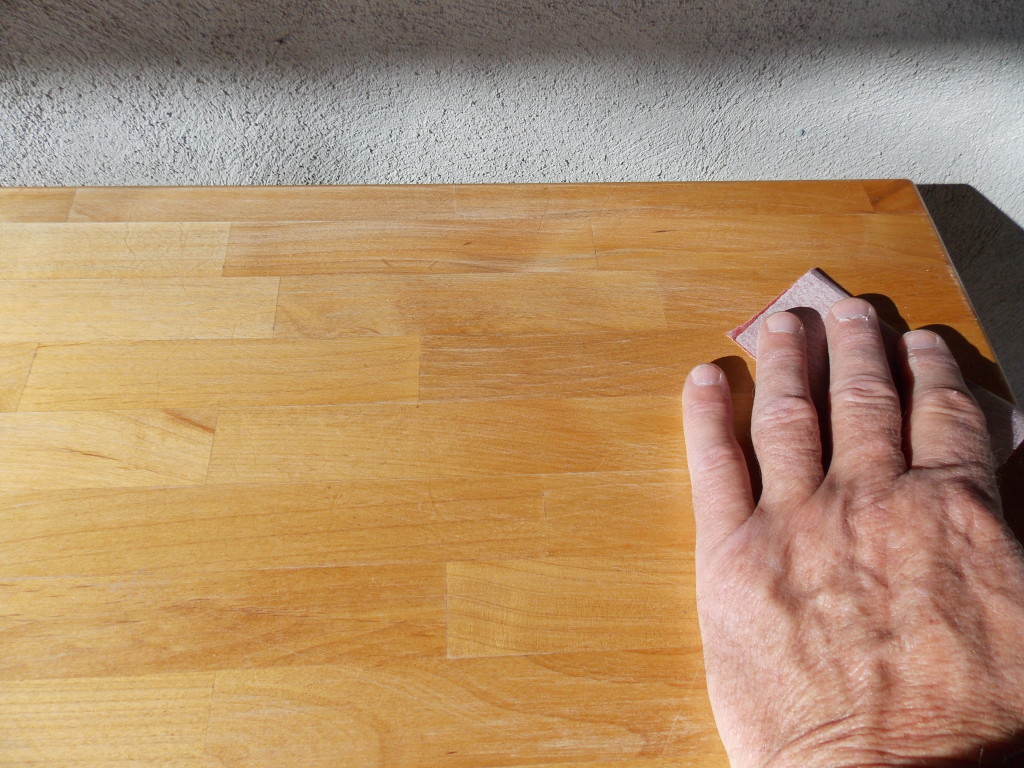 Just to make sure the new exterior finish would adhere to the older interior finish, I sanded it very lightly using #180-grit sandpaper, then wiped off the dust.
Knowing that the table is going to get wet often and, as you can see, will get lots of morning sunlight, I could see that this situation called for a coat of Minwax® Helmsman Spar Urethane.
After brushing on a coat of Helmsman, I held my brush at a 45-degree angle and gently ran it the length of the table in uninterrupted passes. This "tipping off" technique breaks any bubbles, and erases any drips or runs.
And here it is, repurposed for its new role! In just a few minutes I was able to clean, sand, and brush a coat of extra protection onto Leigh Ann's new potting table, but…
That doesn't mean that just because it's not in my workshop I won't be able to use it.
Until next time,
Thanks for stopping by!
Bruce
Parting Shots
Quick Tip:  When buying unfinished furniture, the quality of the workmanship is just as important as the quality of the wood. This "finger joint" method of bonding two boards end to end is a sign of high quality construction, so look for it!