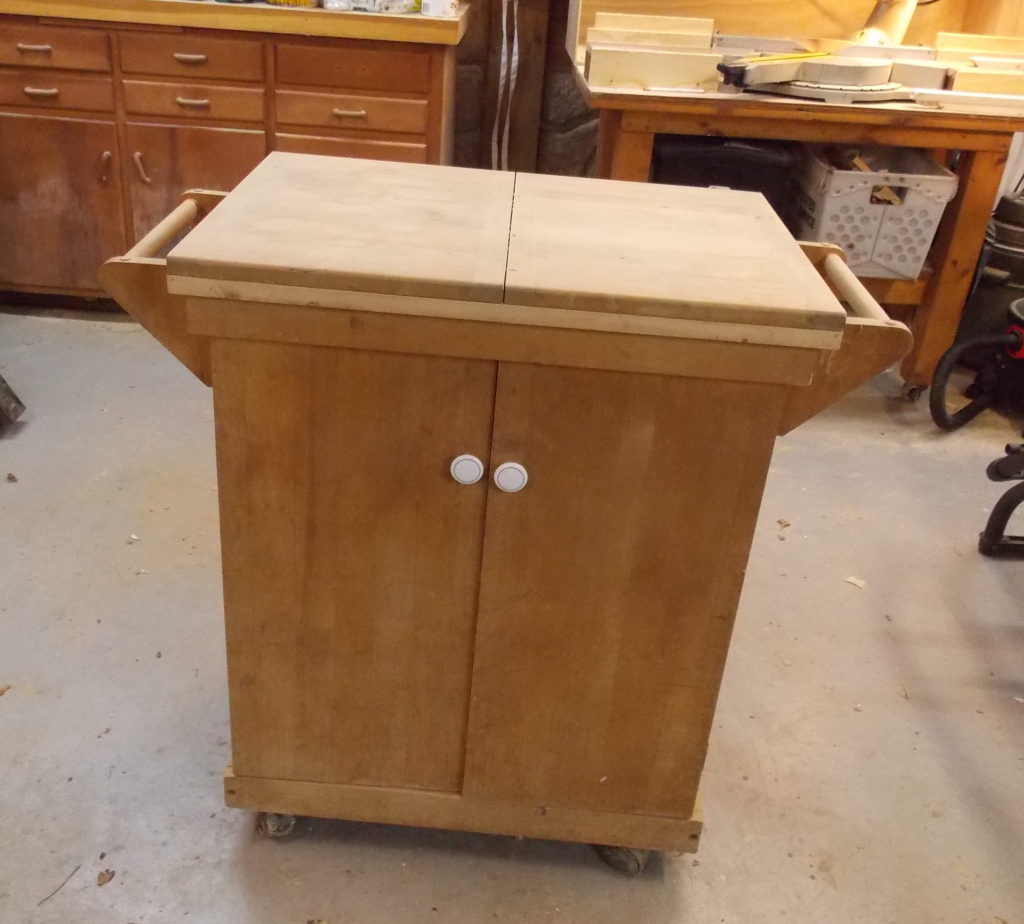 The holidays are always a time for parties, so when I took a closer look at this 1990s rolling microwave cart Leigh Ann had been using to pot plants in our garage, I got an idea.
All it had was a thin natural finish over the birch boards, so a light sanding with #150-grit sandpaper quickly removed it, along with the unsightly water marks.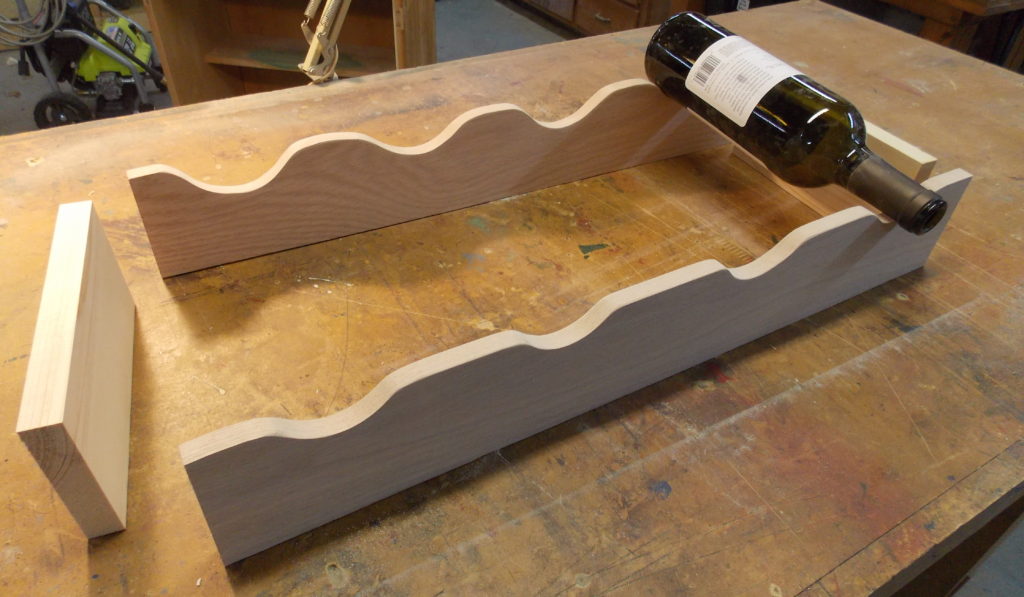 Inside the cabinet was a single shelf and an open storage area, which I decided to use for a wine rack. Needing just four boards, it was easy to cut and nail together.
Under the shelf, I wanted to hang glasses. Using some scrap wood, I made some simple glass racks.
Birch boards always look great when kept natural, so I knew this was an ideal project to finish with four coats of Minwax® Clear Aerosol Lacquer. Note: see how I have my garage door open for ventilation? You can see, too, how the Aerosol Lacquer brings out the natural rich color of the wood.
Remember those dated round, white porcelain knobs? I replaced them with a more contemporary pair of square knobs.
When I was done, the rolling cart looked like this when closed….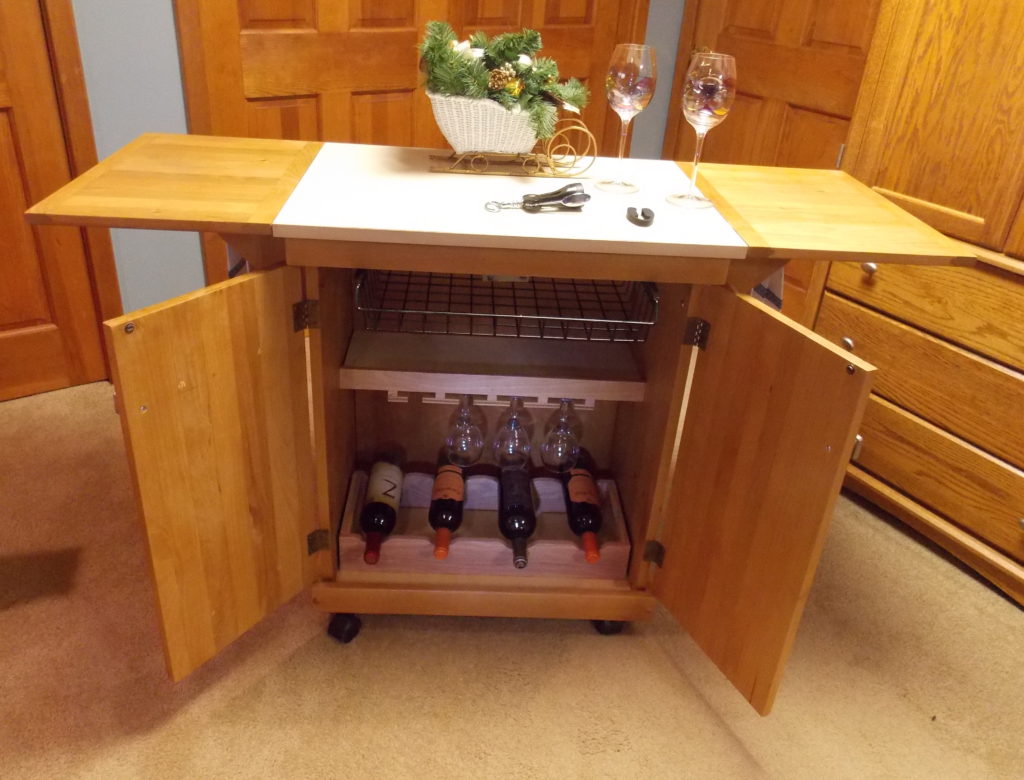 And like this when open. The white center section is the original formica, after I scrubbed off the dirt from Leigh Ann's potting projects. And in case you want a closer look at the interior….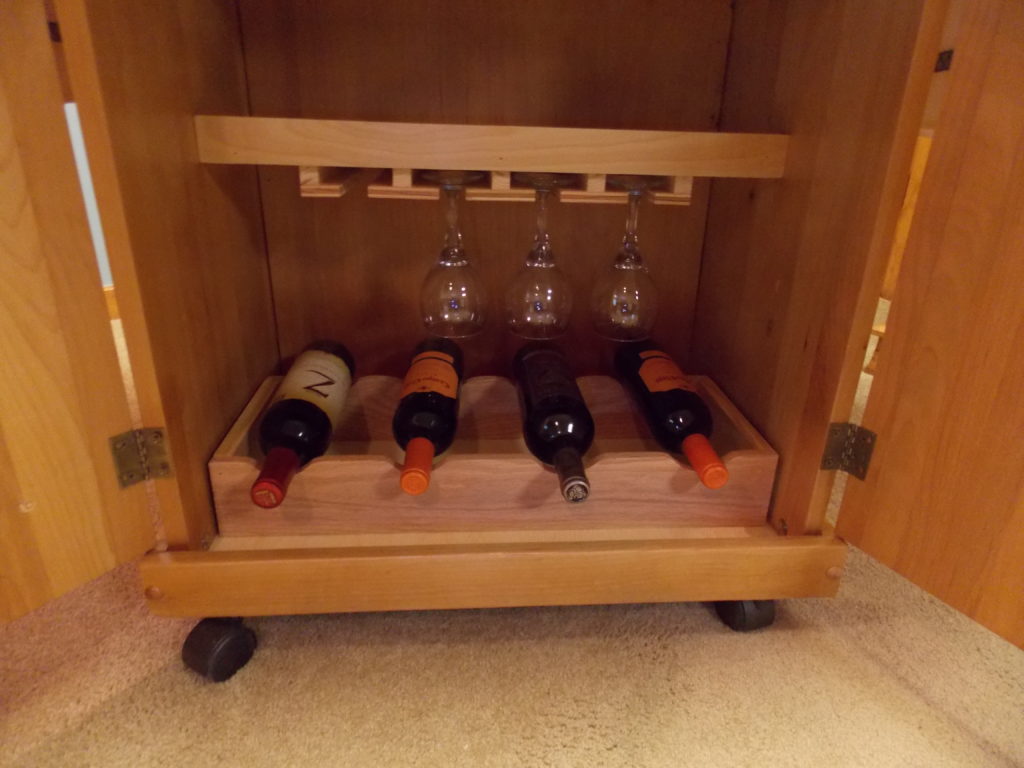 Here it is.
So, the next time you are out hitting the thrift shops, keep an eye out for an out-dated kitchen cart you can easily transform into a contemporary serving cart.
Until next time,
Thanks for stopping by!
Bruce