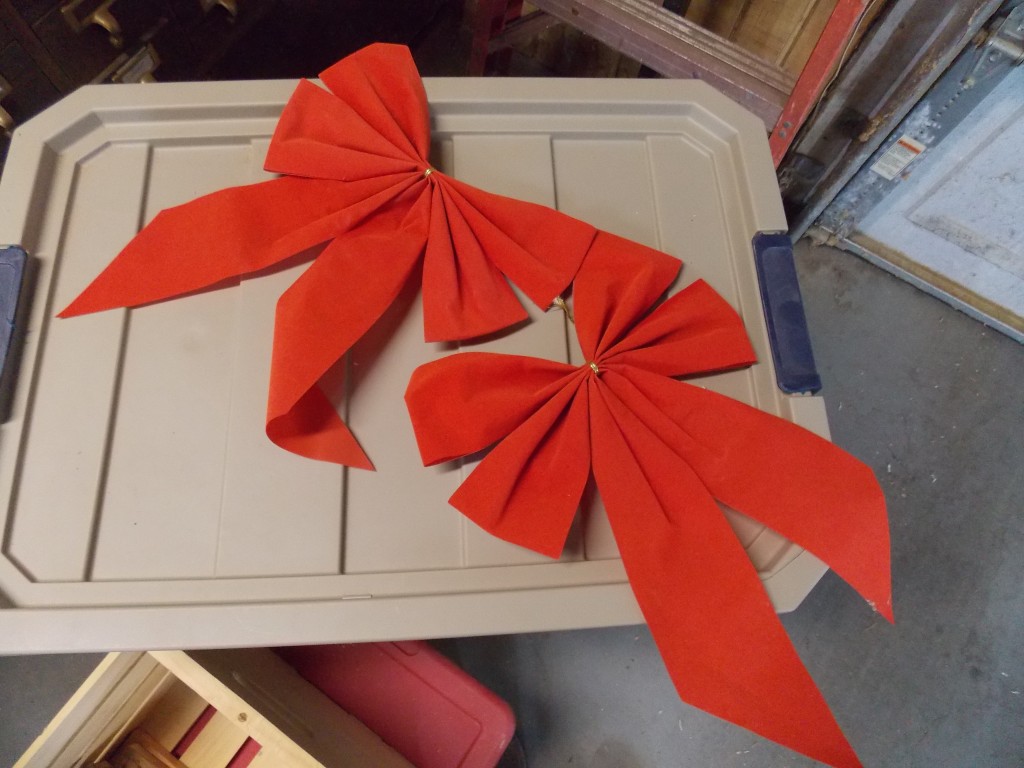 When I saw these crumpled ribbons left over from last year's evergreen wreaths, I got an idea for a holiday wreath that would last longer than just a few weeks.
I started with four pallet boards nailed to a backing strip to hold them in place. I could have cut them in a circle, but decided this would be a six-sided wreath.
After a light sanding to smooth the edges and open the pores, I tested two stains on my scraps, first choosing Minwax® Water Based Wood Stain in "Green Tea" for the wreath.
While it dried, I used that crumpled ribbon to make paper patterns for the bow and tails.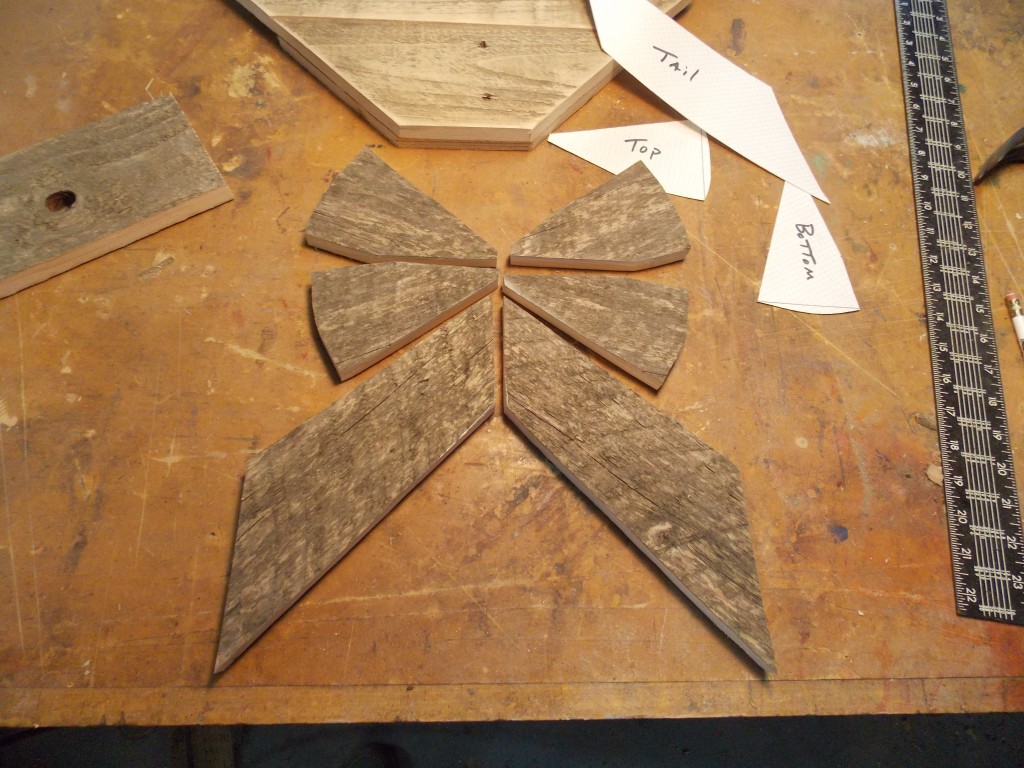 I laid each pattern over my pallet boards, cut them out and sanded them lightly.
Next I used "Crimson" of Minwax® Water Based Wood Stain to duplicate the color of the ribbons. They dried quickly, at which time I nailed them to the top of my wooden wreath.
Then, after a coat of Minwax® PolycrylicTM Protective Finish, my holiday wreath was ready to hang in our stairway – as it will be for years to come.
Until next time,
Thanks for stopping by!
Bruce