In my office I collect goose decoys — old, new, and in between —  and fell in love with the pose of this brand new, machine-molded, synthetic material goose. Rather than wait a hundred years for her to acquire some signs of age, I decided to carefully do a little distressing . . . .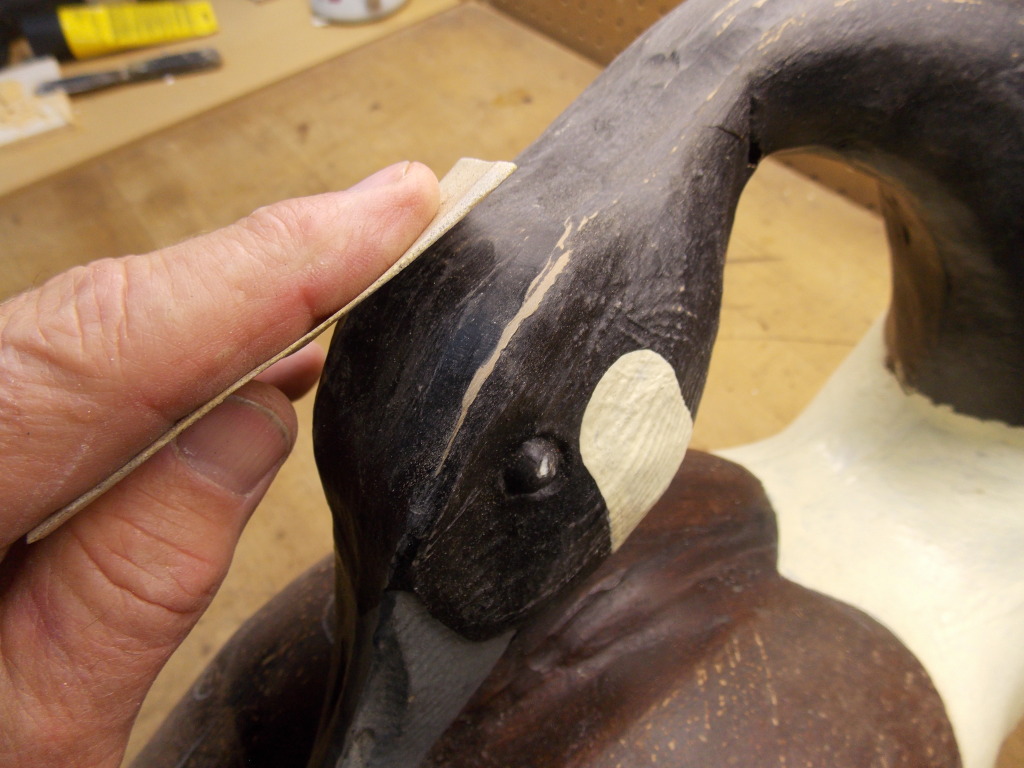 First, I used some #220-grit sandpaper to slowly remove the paint on just the high spots that would first show wear naturally.
Then, to give some "age" to the bright, white paint, I carefully misted on some Minwax® Pecan Polyshades®, choosing the satin version to also make it look older.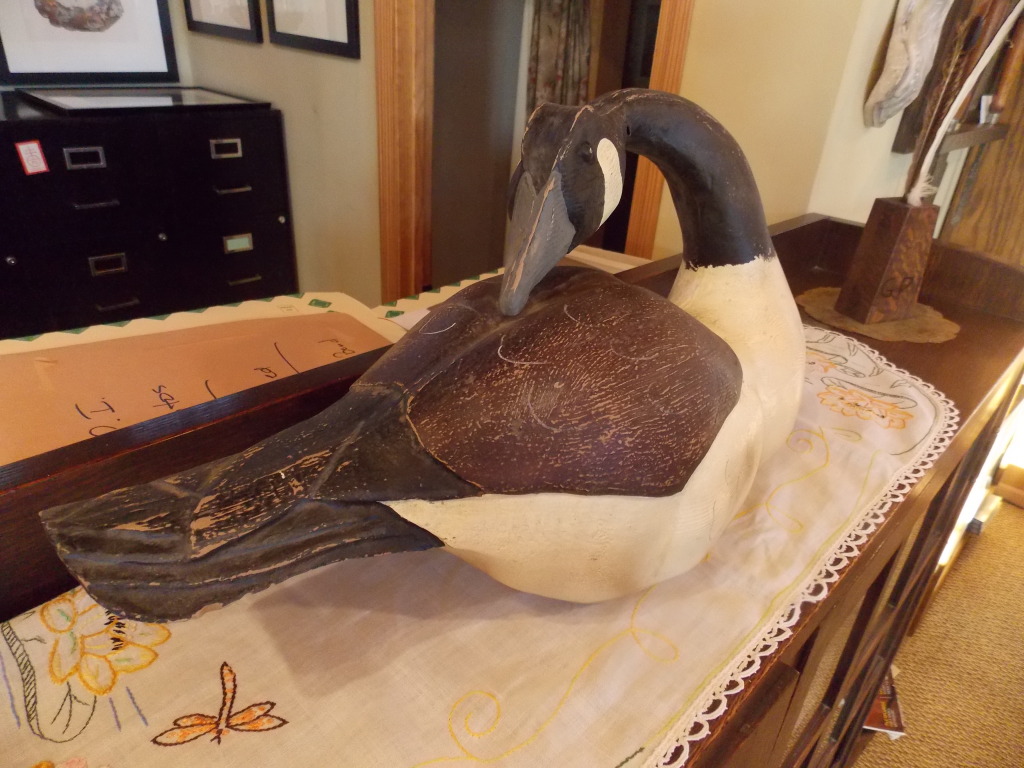 And now my brand new goose is sitting on a bookcase in my office, looking like she spent several years outside before coming in to roost with me. The key to any distressing:  first study an authentic antique, then only imitate wear in places where it appeared naturally.
Until next time,
Thanks for stopping by!
Bruce