As much as I enjoy digging through antique shops, I continue to shop online, which is where I found this c.1910 Arts and Crafts stool with fabulous deep carvings.
But the oak was very dry, and the old, original finish needed protection against water, pets and guests. I knew immediately the best – and fastest – solution would be a thin coat of Minwax® Paste Finishing Wax.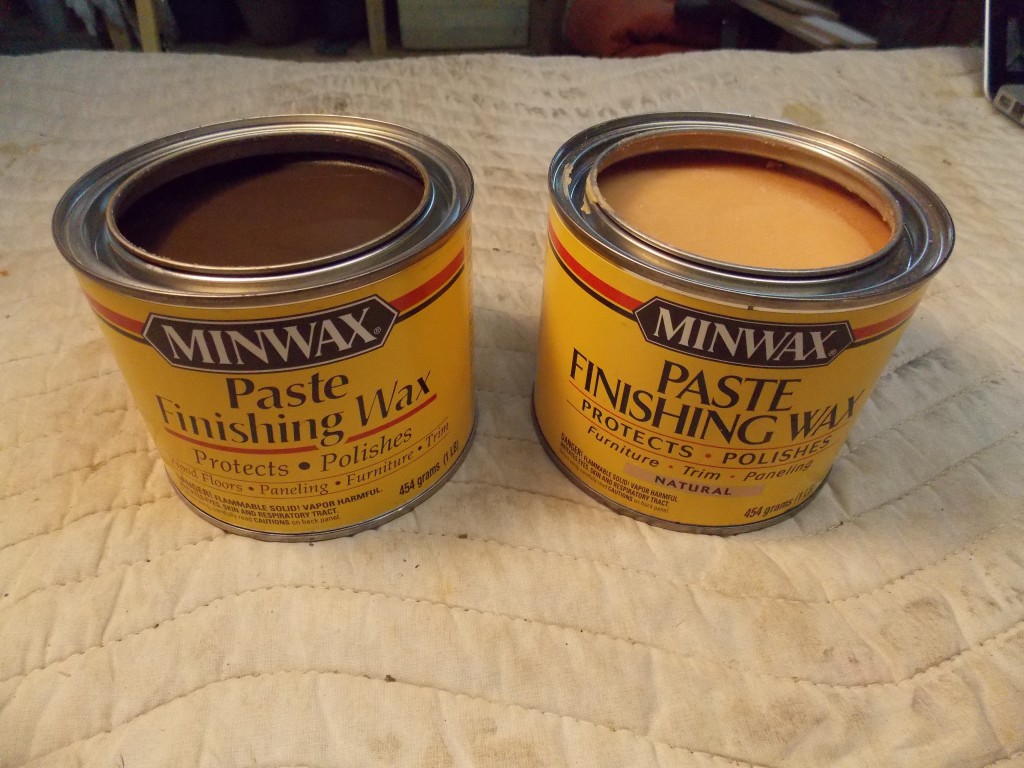 Minwax® makes a high quality paste wax in two colors:  Natural and Special Dark for darker woods, such as my vintage stool.
All I needed to apply the wax was a soft cloth, which I used to work the wax into the pores of the wood. The dark stain in the wax also repaired some of the scratches and wear to the stool.
After letting the wax dry for about ten minutes, I took another clean cloth and buffed it up to a satin sheen. Less than thirty minutes from start to finish, my Arts and Crafts stool is already in our living room.
Until next time,
Thanks for stopping by!
Bruce