I'm always looking for way to use up the scraps in my workshop, so when I saw this idea for creating a wall decoration using either left over or reclaimed boards, I had to give it a try. After making a simple 45-degree cut on either end, I glued and nailed each pair of boards together.
On the back I tacked on a picture hanger for mounting each arrow on the wall.
In addition to various boards, I also had several different colors of stain on my shelf, so I used a variety of colors, including "Perfectly Pink," a new Minwax Water Based Wood Stains, and finished them with a light misting with the aerosol version of Minwax® Polycrylic® Protective Finish.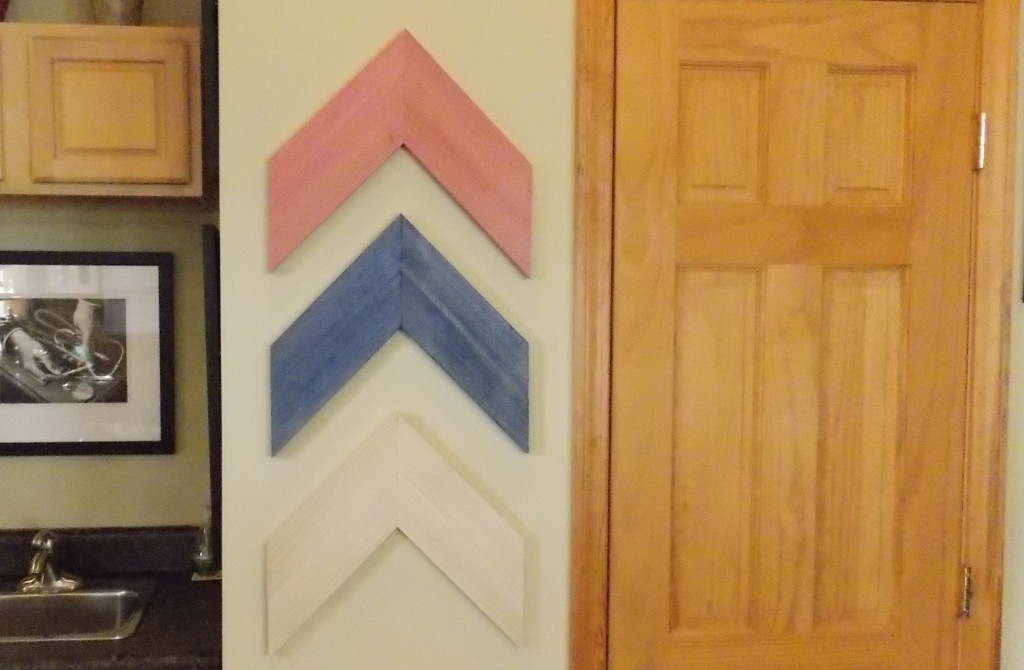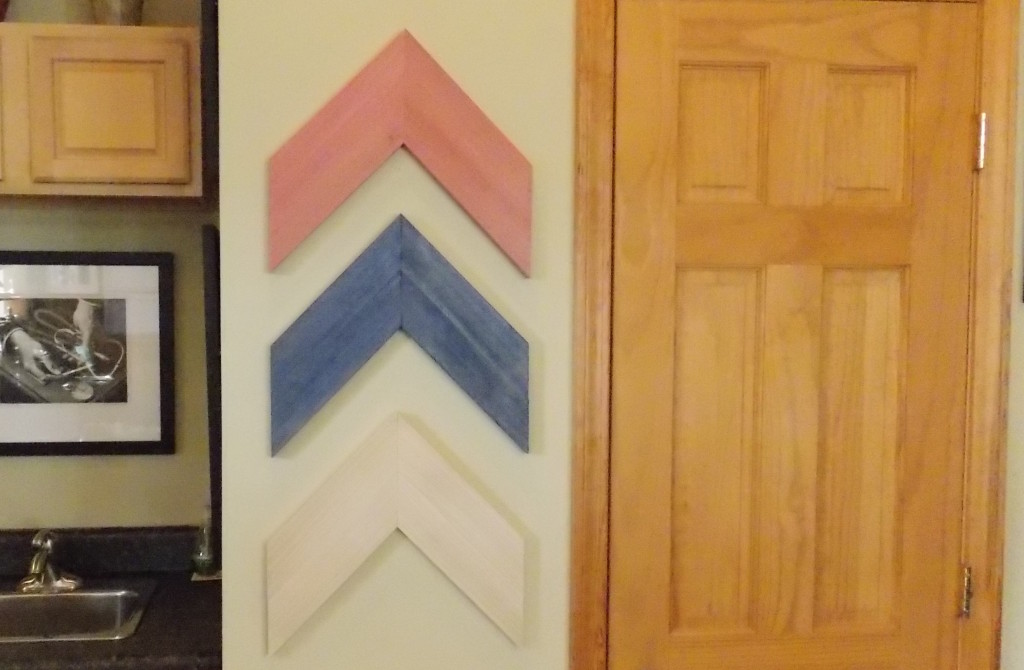 Then it was just a matter of playing with their arrangement on the wall, where they filled an awkward, narrow space and provided a needed flair of color in the room.
Until next time,
Thanks for stopping by!
Bruce