When I spotted this inexpensive serving tray and set of coasters in our local craft store, I thought it would be a great way to use some of my Minwax® Water Based Wood Stains.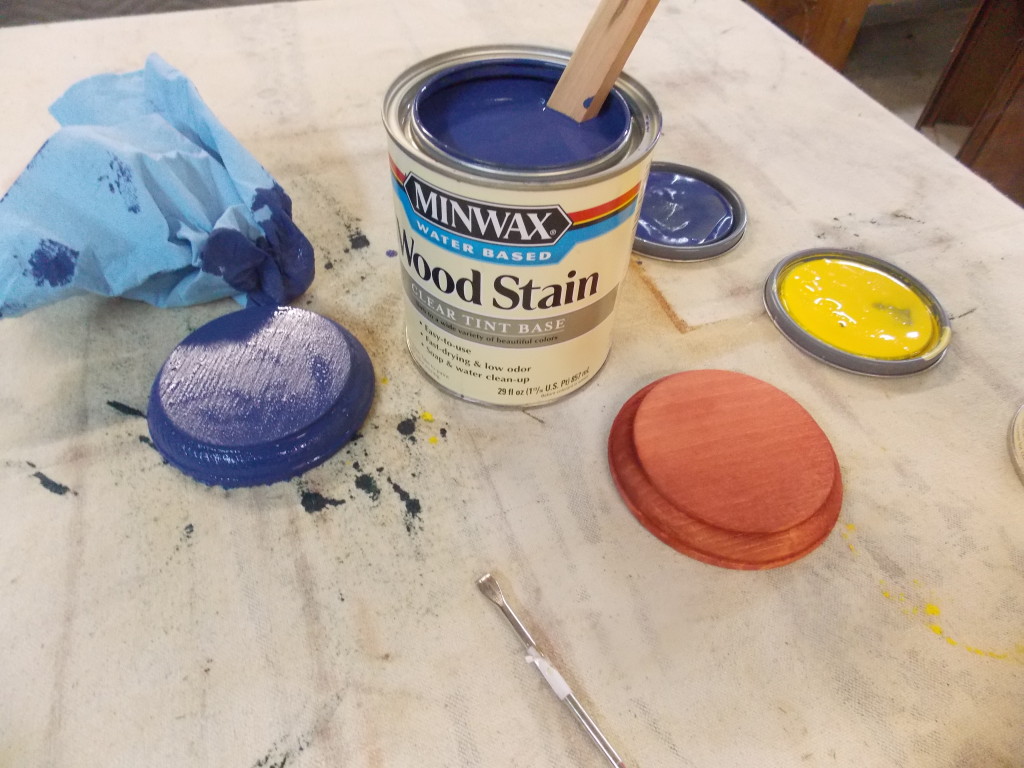 In my cupboard I had Deep Ocean, China Red, Mustard, and Verdigris for the four coasters . . . .
And Slate for the tray itself. No need for a brush, as this was a perfect project to finish with the aerosol version of Minwax® Polycrylic® Protective Finish.
Not only does the tray and coaster set give our antique dining room table a dash of color, but it also protects the finish from hot coffee mugs.
Until next time,
Thanks for stopping by!
Bruce