My wife Leigh Ann has her veterinary practice in a restored 1920s house, so when I spotted this antique beverage crate in a flea market, I knew it would be perfect for the pet toys she keeps in her waiting room.
After vacuuming out the cobwebs and dirt, I brushed on a coat of Minwax® Fast-Drying Polyurethane, using the satin sheen to protect and retain the old look of the wood.
The bottom of the crate still had its original slats, so I cut and dropped in some stiff cardboard to keep the toys from falling out from between the spaces between the slats.
As soon as the finish dried, we took the box over to Leigh Ann's clinic, where it blended in well with the old heart-pine floors and woodwork . . . .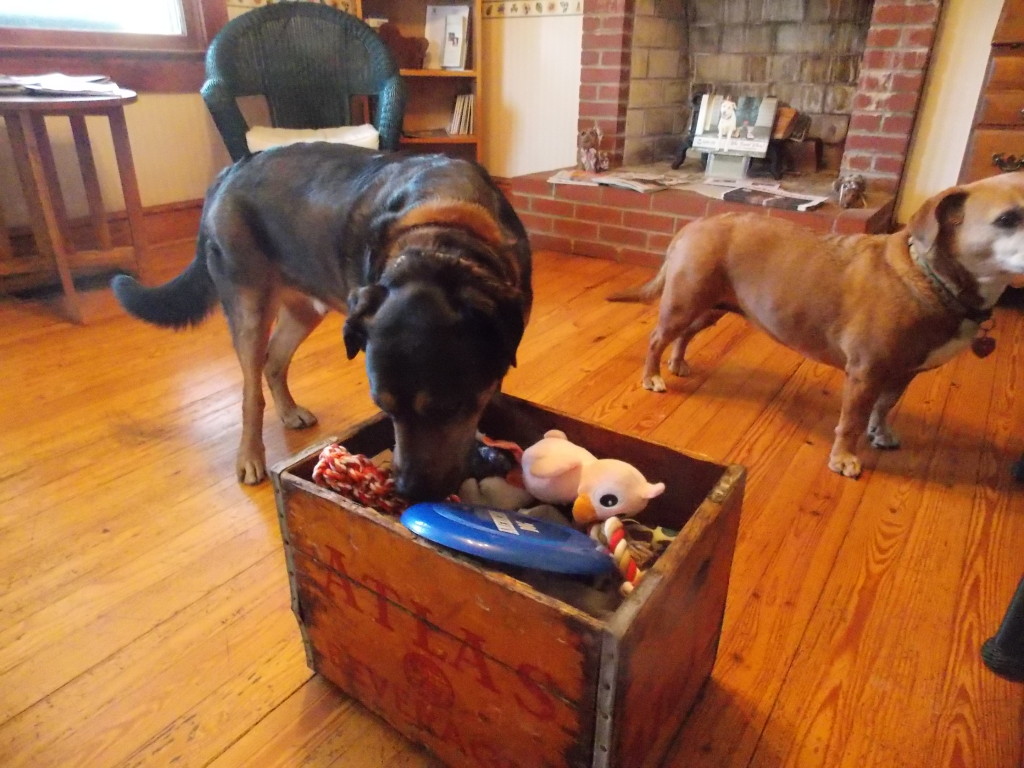 But it didn't take long for Jasper and Daisy to begin pulling their favorite toys back out of the box! At least we now have a place to store them when they're done playing.
Until next time,
Thanks for stopping by!
Bruce