Tools Needed:
Minwax Wipe-On Poly
Absorbent cloth
When my youngest son, who is in medical school, let me know he needed a dining room table for his new apartment, I assumed that meant we were making a trip to IKEA. To my surprise, he asked about this oak Arts and Crafts table I had made several years ago, but had been using as a "project table" in our storage room.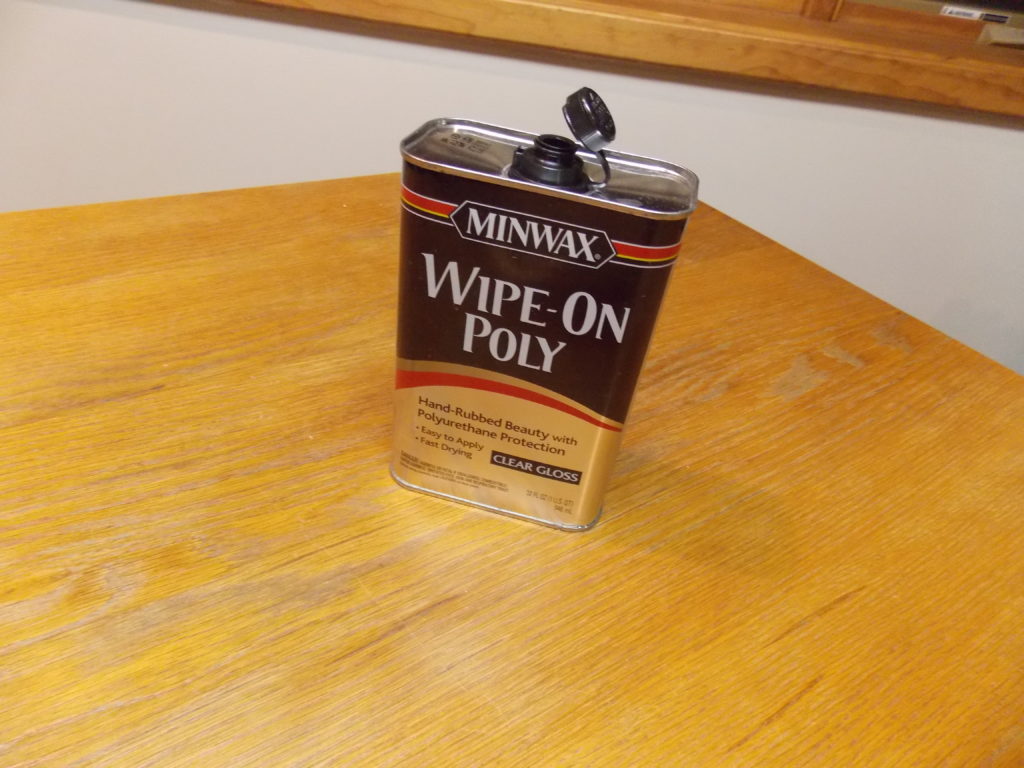 As you can see, the finish on the table was beginning to show some signs of wear, so I reached for one of my favorite finishes: Minwax Wipe-On Poly. I love it because you don't need a brush, it can be applied over any clean, non-waxed finish, and it leaves a lasting sheen, plus extra protection.
1. Pour out a small amount of Minwax Wipe-On Poly on surface
I always start by making sure the existing finish is clean, then I start by simply pouring a small puddle of Wipe-On Poly onto the table top. Start small, as you can always pour out more finish, depending on how dry the old wood is and how much Wipe-On Poly it absorbs.
2. Rub Minwax Wipe-On Poly into wood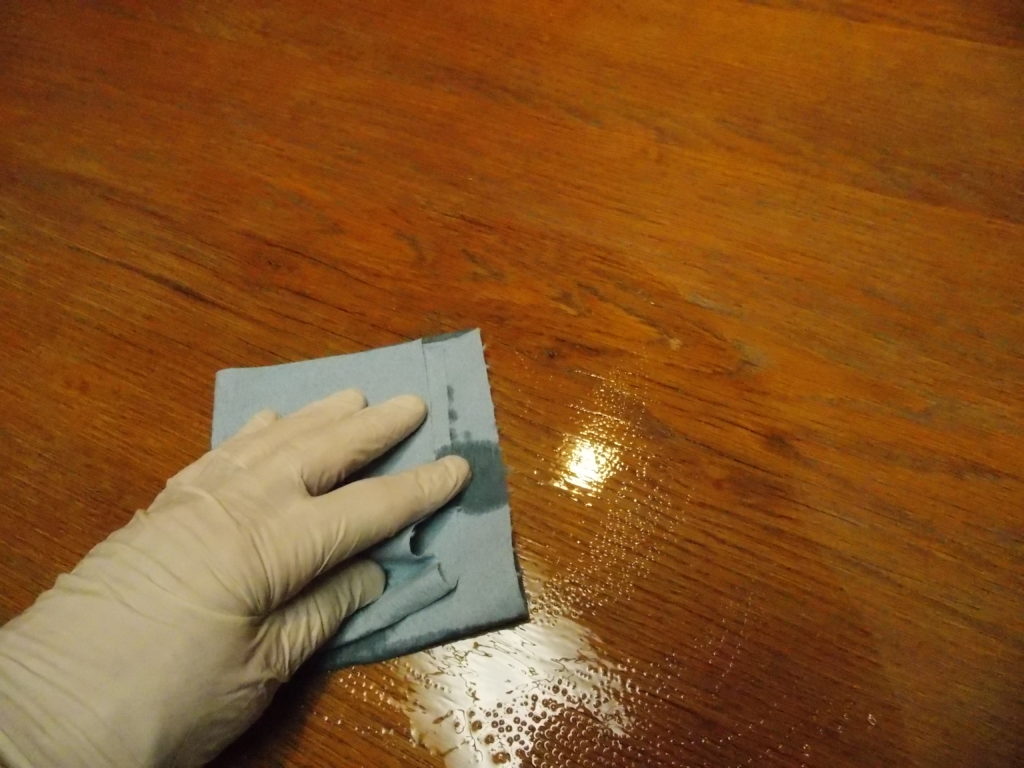 Then I use a clean cloth — either an absorbent fabric or heavy-duty paper towel — to rub the finish into the wood. What finish is not absorbed you wipe off, again going in the direction of the grain of the wood.
3. Fill in scratches and unfinished areas
As you can see, Wipe-On Poly fills in those scratches and worn areas devoid of finish, and provides an even, hard, durable sheen of protective finish over the entire piece — which is what it is going to need in Blake's apartment!
Until next time,
Thanks for stopping by!
Bruce