My son Blake will be changing apartments soon, which prompted me to dig this oak coffee table out of our barn. Actually, I should say "partial" coffee table, I made this coffee table for an HGTV show more than a decade ago, but the green tile top had since been dropped and broken.
I started by cleaning off years of dirt and grime using Minwax® Wood Cabinet Cleaner. Later, I would mist it with a coat of Minwax® Clear Aerosol Lacquer to give the wood more protection and bring the earlier finish back to life.
For the new top I selected a piece of half-inch oak plywood, but rather than stain it a traditional brown, I decided instead to apply a coat of "Classic Black" Minwax® PolyShades®, a one-step stain and finish that still allows the grain of the wood to show.
The problem with plywood, however, is that the edges and end grain are unsightly, so I wanted to disguise them with a band of trim.
To disguise the rough, layered plywood edge, I took four pieces of 1" x 2" poplar and stained them with Minwax® Wood Finish™ in "Sedona Red" to also serve as a frame around the black top. I then glued and nailed them around the four sides.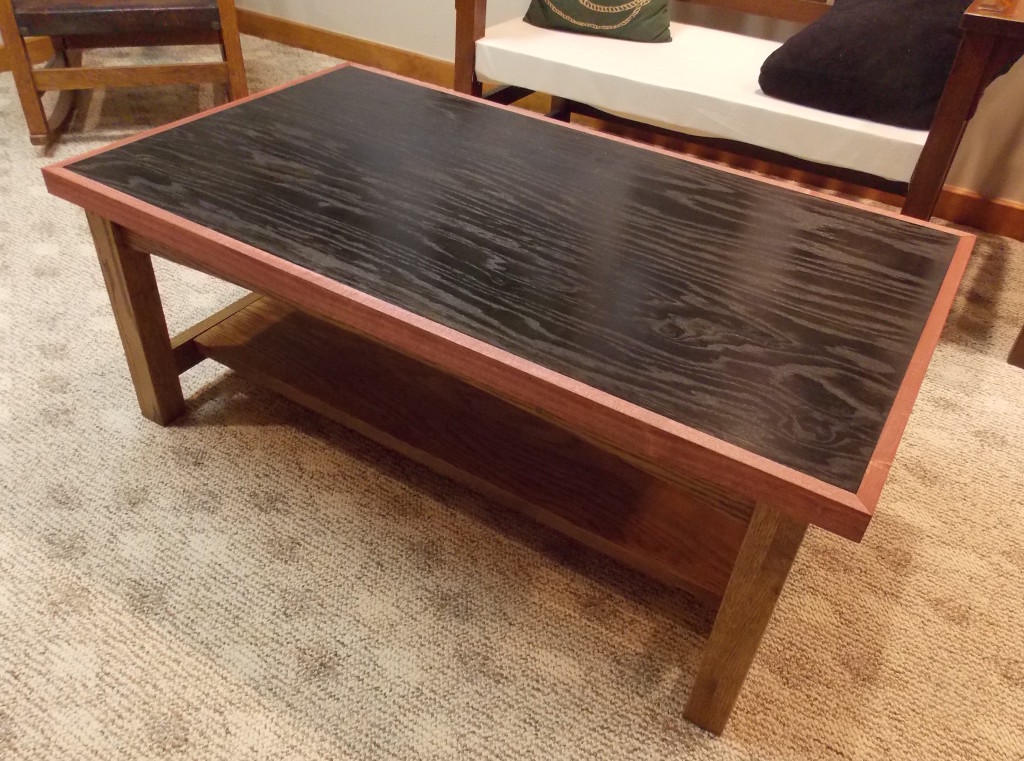 With the new top now attached to the 15-year-old base, what had nearly been forgotten and discarded is now a sturdy, durable coffee table ready to withstand the use and abuse any medical student can dish out!
Until next time,
Thanks for stopping by!
Bruce