Living within sight of the Blue Ridge Mountains, I was inspired to turn these two 1″ x 4″ oak boards into a wall shelf with a mountain theme. What I liked about this project is that you can make your shelf and your mountain design whatever size you want.
I cut my bottom board 22 inches long, then cut some shorter boards to create my first mountain. As I mentioned, this is your chance to be creative, experimenting with different sizes and shapes.
I then created my second mountain peak at the opposite end.
Two more boards, and my three peaks were complete. I used both wood glue, and short nails, to hold them together.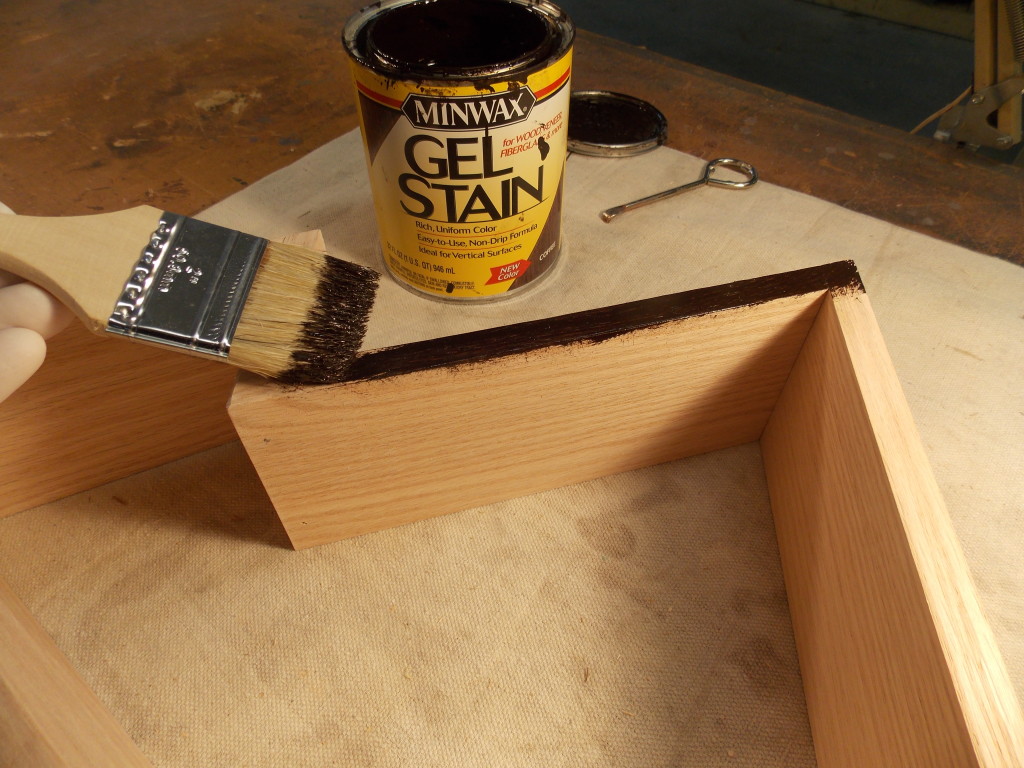 For this project I selected Minwax® Gel Stain in "Coffee," applied it with a brush, then wiped off any stain the wood did not absorb. Once it dried, I protected the wood with two coats of Minwax® Fast-Drying Polyurethane in an aerosol can.
Once the last coat had dried, I hung my shelf on a wall and used it to display some of Leigh Ann's antique bottles.
Be sure to check out Minwax's new "Made With Love. Finished With Minwax." campaign currently going on. The theme is 'Find. Finish. Love.,' celebrating the thrill of finding real wood pieces – sometimes in the least expected places – and the joy of making them into something we love.
Until next time,
Thanks for stopping by!
Bruce