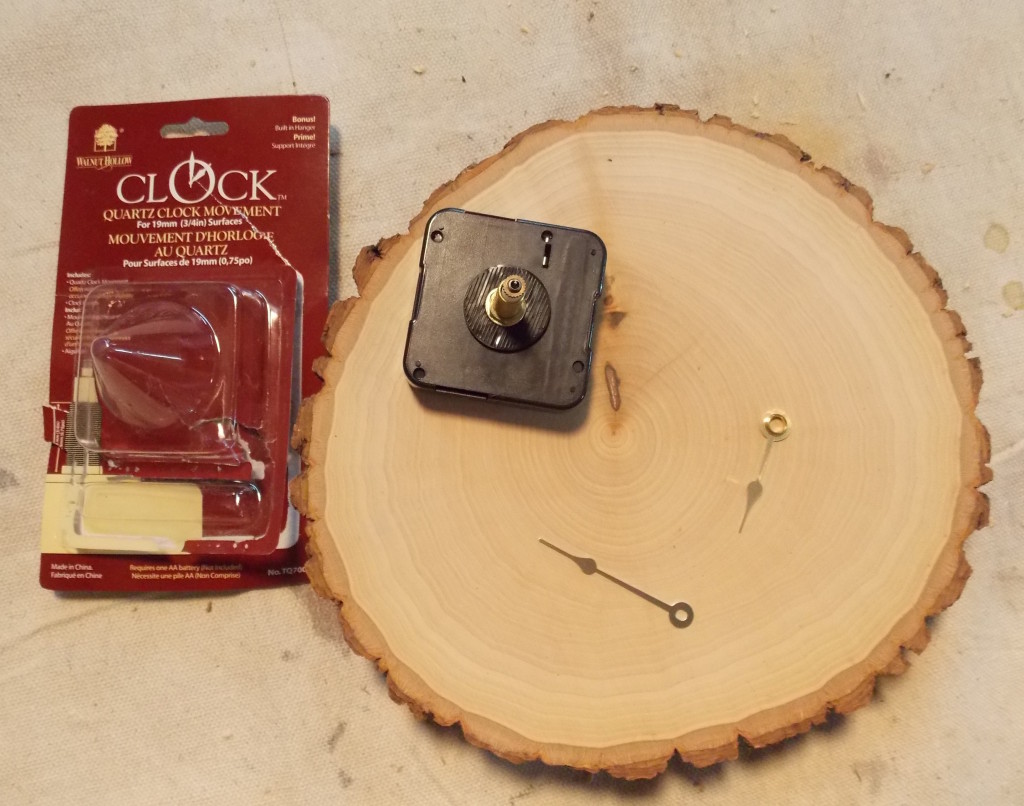 I was breezing through my local craft store the other day when I spotted the parts for a project I have always wanted to make: a battery-powered wall clock made from a smooth slab of a tree trunk. Both were on sale, so, of course, I couldn't resist.
To begin, I flipped it over and drilled a hole for the shaft, then also used a drill bit to remove enough wood for the clock works to be recessed inside the slab.
To keep it as natural looking as possible, I drilled shallow 3/8-inch holes for just three "numbers," then tapped a short dowel into each before sanding it smooth with 180-grit sandpaper.
I knew the perfect finish for my clock would be Minwax® Wipe-On Poly, which seals the wood to prevent it from cracking, but which also looks very natural.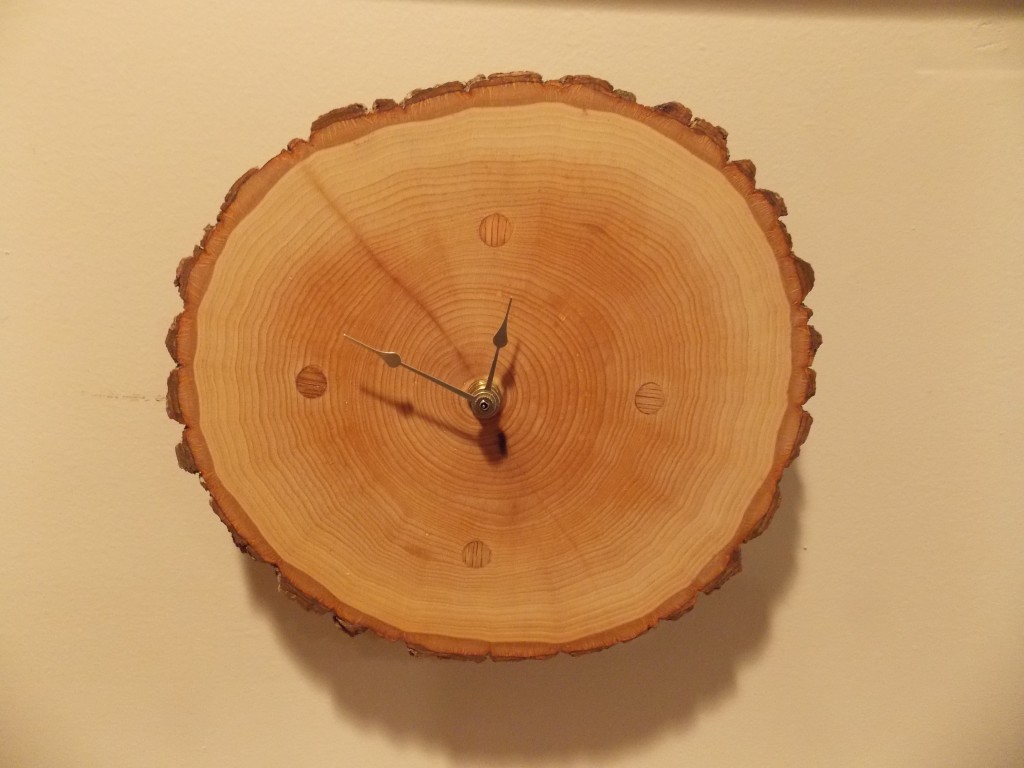 The clock parts simply screwed together, so in no time at all (sorry for the bad pun) I had a new clock hanging on my wall — as well as a great and inexpensive gift idea for anyone who appreciates wood.
Until next time,
Thanks for stopping by!
Bruce