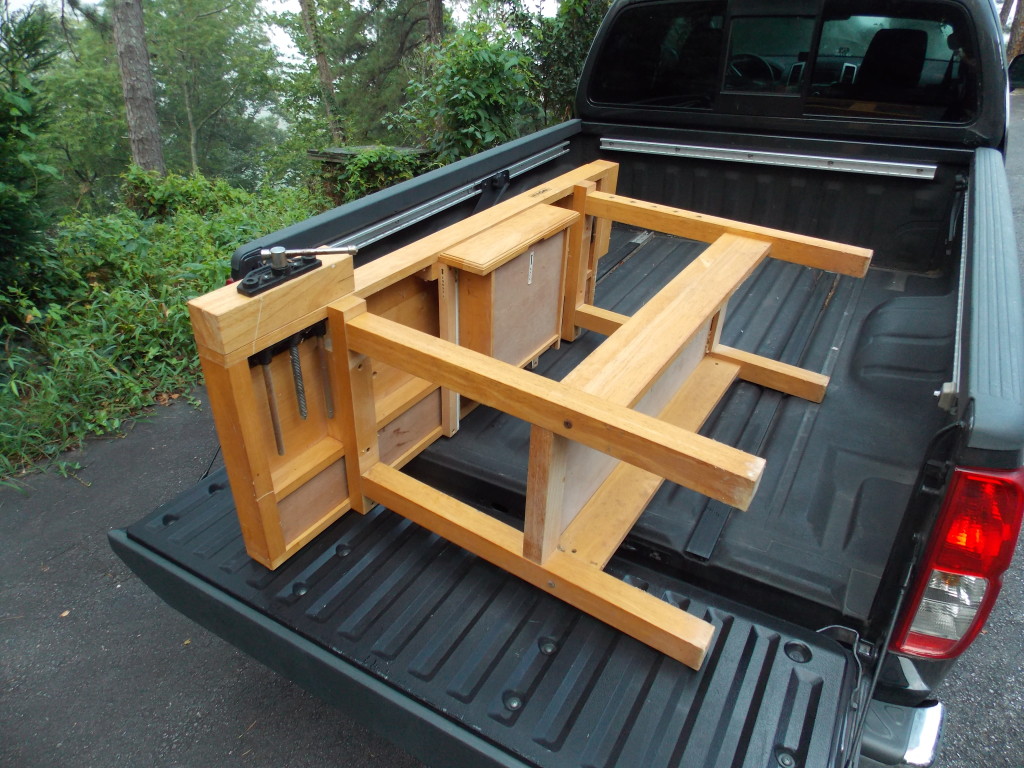 I enjoy working on old furniture, which means I need wide workbenches. This maple workbench proved to be too narrow for many of my projects, so I moved it over to a storage room. But Leigh Ann decided it would be a perfect addition to her new potting shed, so we loaded it into our truck and brought it back home.
I knew this would be my best opportunity to give the maple workbench a quick makeover, removing the two woodworking vices that would only get in her way and refreshing its worn finish.
After washing off the dust and dirt, I lightly sanded the legs with #220-grit sandpaper. I then used the aerosol version of Minwax® Fast-Drying Polyurethane to replace lost finish around the feet and to strengthen the finish on the legs, shelf and drawer.
The top had some more serious issues, but Leigh Ann reminded me that she was going to be using it to re-pot plants, not fix dinner, so I opted not to give it a complete refinishing.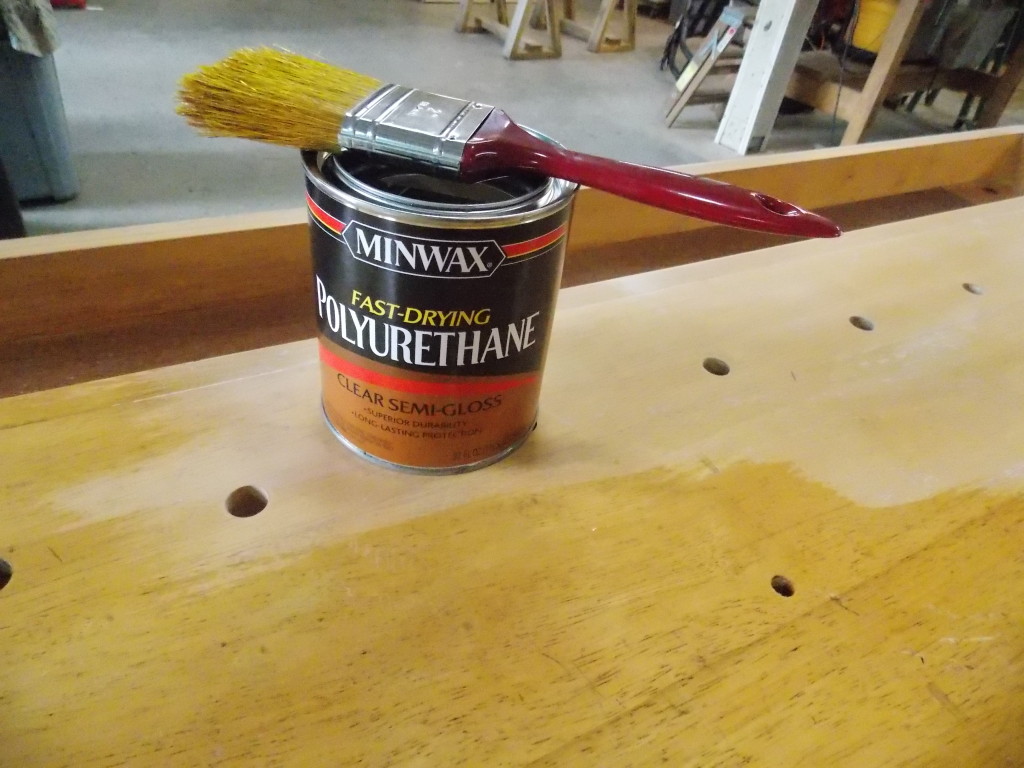 Instead, I cleaned it thoroughly, scuffed it lightly with #220-grit sandpaper and brushed on a coat of Minwax® Fast-Drying Polyurethane to protect the wood against dirt, water, trowels and flower pots.
When Leigh Ann came home, the workbench was ready for us to carry it across the yard and into her new potting shed. She will give the new finish overnight to completely dry, cure and harden, but we could already see that the narrow workbench is perfect for her 8' x 12' potting shed.
Until next time,
Refinish, recycle, repurpose.
Bruce
Be sure to check out Minwax's new "Made With Love. Finished With Minwax." campaign currently going on. The theme is 'Find. Finish. Love.,' celebrating the thrill of finding real wood pieces – sometimes in the least expected places – and the joy of making them into something we love.