The holidays are definitely upon us, but we still have time to get our house ready for family and friends, making sure that when they leave, our house still looks as good as when they arrived. And speaking of arriving, this worn doormat may say "Welcome," but it certainly doesn't look welcoming.
A new inexpensive doormat will not only look more attractive, but it will save wear-and-tear on your carpeting and hardwood floors as it picks up sharp particles of grit from your guests' shoes.
Forget to turn on the porch light? Or change the bulb? Upgrading your old light to a double motion-sensitive fixture is quick and easy — just don't forget to turn off the power first!
Once inside the front door, your guests may be reaching for the newel post at the bottom of the stairs. Ours had loosened, but Leigh Ann simply had to tap the nails back in with a hammer and punch to tighten it, then disguised the holes with pre-tinted Minwax® Wood Putty to match the color of the oak.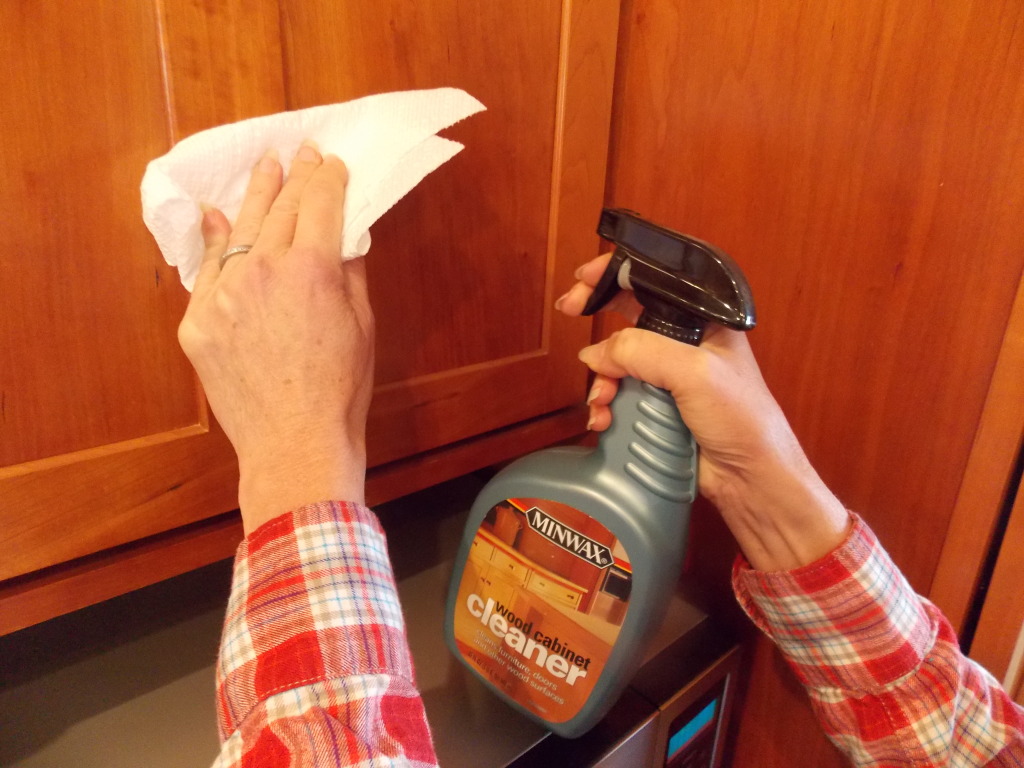 And then where will your guests go? To the kitchen, of course! Make sure your kitchen cabinets can withstand their scrutiny by first wiping them down with Minwax® Wood Cabinet Cleaner and a clean soft cloth or paper towel.
We certainly don't have time for a new refinishing project, so grab a Minwax® Wood Finish Stain Marker to cover up any nicks and scratches on your furniture.
And speaking of furniture, the holidays also mean people will be moving your furniture, sliding it across your precious hardwood floors. Before they do, simply tap in protective furniture glides to make sure no one scratches your floor.
Once they settle in, your guests will be setting their glasses down just about anywhere, so make sure you have plenty of coasters handy, including trivets or tiles for plates of hot food. And if the finish is looking thin, add a coat of Minwax® Wipe-On Poly to provide another layer of protection.
Last tip for today: don't leave clean-up for the morning. Left overnight, even drips of alcohol and crumbs of food will have time to leave a permanent stain on your furniture finish or upholstery.
Until next time,
Thanks for stopping by!
Bruce