This time of the year we always look forward to receiving holiday cards, pictures and notes from friends and family. I decided this would be a great opportunity to make a simple, colorful display board for them. You can make yours from a piece of plywood or individual boards (as I did) and cut it whatever size fits your wall. Either way, I always start with a coat of Minwax® Water Based Pre-Stain Wood Conditioner to help the wood absorb my stain evenly.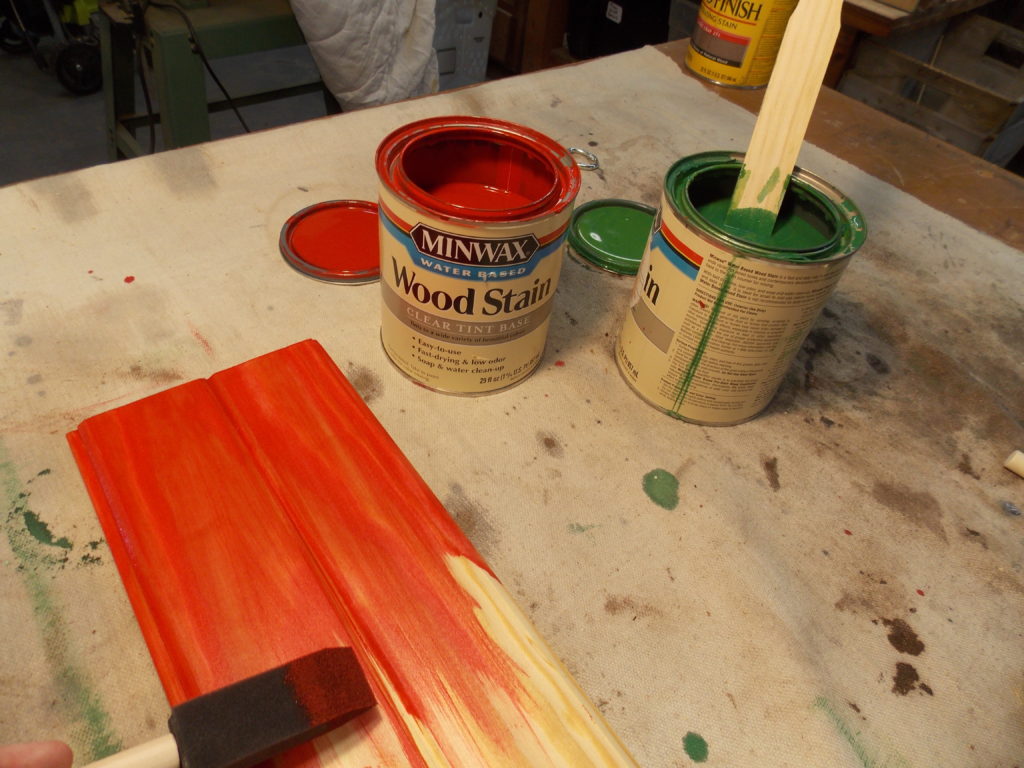 I then used two Minwax® Water Based Wood Stains, "Green Tea" and "Crimson," to brighten my boards.
To hold the three boards together, I simply glued and nailed two scrap pieces of wood across the back.
Two coats of Minwax® Polycrylic® Protective Finish really made the colors pop, and will protect the wood against sticky fingers!
After it dried, I used my staple gun and some green string to wrap the boards in preparation for the cards.
As a finishing touch, I added a stencil of the word "Home" that I found in my local craft store. You could also use adhesive letters to create any number of words, such as "Happy Holidays." Then you can either slip the cards over the string or hold them in place with miniature clothes pins or paper clips for a festive way to display your holiday cards.
Until next time,
Make this a hand-made holiday!
Bruce