Guest Blogger Jen of City Farmhouse is back with a fun DIY project that allows you hold on to your summer memories in a unique and beautiful way. Follow along as she demonstrates how to create these stylish driftwood sculptures. 
I am so excited to share this fun, easy & super stylish summer project with you today! Our collection of driftwood has grown each year, as "hunting for treasure" is a favorite summer pastime. No matter how old my boys get they still like the adventure, you honestly never know what you will find washed up ashore. We have found some pretty awesome pieces lately and it got me thinking, what else could we make with them? I love dimensional & sculptural objects, they add a flavor to open shelving & vignettes that no other accessory can. As I began to see some of the driftwood we found together as art, we all agreed these would make beautiful wood sculptures. Plus it's a great way to hold onto those summer memories for all to appreciate for years to come.
This project is part of the Minwax® Made With Love campaign that encompasses the concept of something found, finished and loved. I thought this was the perfect project since it's found pieces from special moments shared together and created with such care, thought & LOVE:).
We usually go for walks along the ocean once a week, we bring a few bags and collect what we like and feels unique to us. The trick is to sort through so we don't bring the whole beach home with us. Sometimes we will sit with all the pieces if we have too many and give a reason why we should keep it, you can't imagine how much 2 boys can collect in 30 minutes, lol. This piece below we knew was a keeper from the moment we found it, you can see the reveal in my bookshelves, it's something special!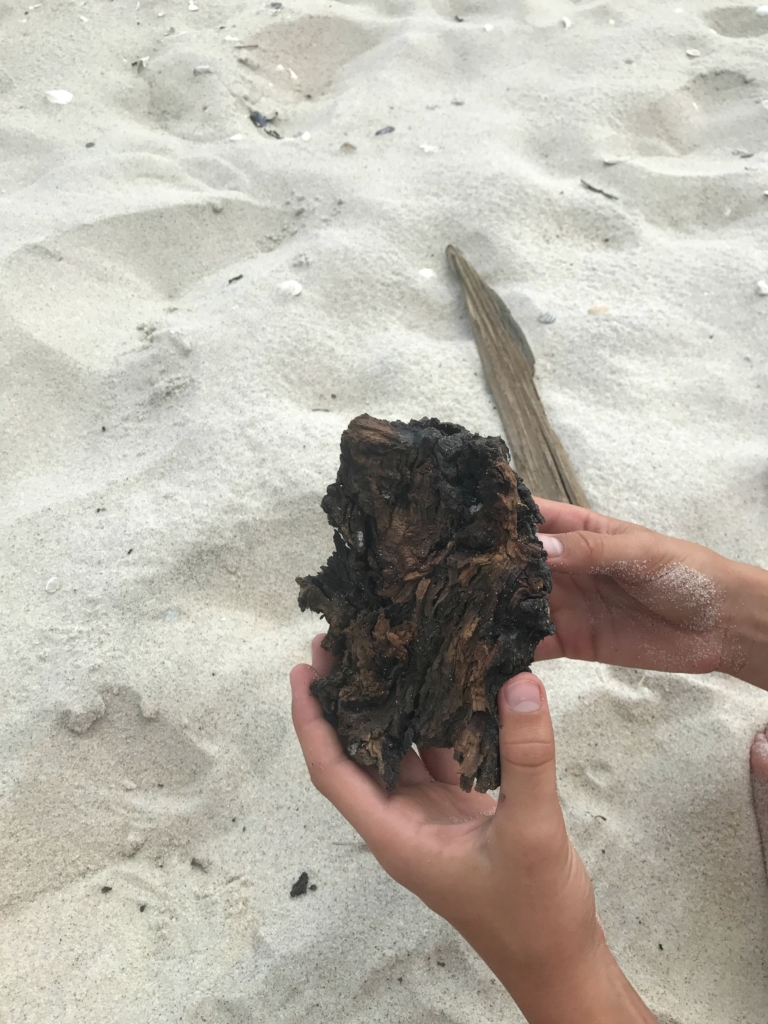 They use long sticks to sift through the debris.
Some beach gems….
If you would like to make some of your own driftwood sculptures this is what you need….
drop cloth

latex gloves

mask (if indoors)

saw box

sander with medium grit sand paper

wood glue

poplar dowels (I used 1/4″ & 3/8″)

poplar craft wood (I used 1.

5″ x 3/4″ &  2.

5″ x 1.

5″)

wired brush

foam brush

flower clippers (to cut the dowels)

wood glue

drill & bits (1/4″ & 3/8″)

measuring tape

pencil

stamps or marker (optional)
STEP 1-Cut your bases. I mixed these up cutting both square and rectangular pieces from both lengths of poplar with my saw box. Be sure your wood is secure before you cut to prevent any injuries.
STEP 2 – Sand your bases. You can use sandpaper, a sanding block or an electric sander to smooth the rough edges.
STEP 3 – Clean your wood. Take a wired brush or any large brush and work into the wood removing any particles, sand or debris.
Step 4 – Cut your dowels. I waited until I had each piece in front of me to determine the length I wanted each vertical piece to be. Be sure to leave a little extra to fit into the base and your driftwood. You can use a flower clipper to cut these dowels or the saw, just be sure it is secured first.
Step 5 – Drill into your driftwood and base. Take your drill & bit matching the diameter of your dowels and drill into both pieces. Measure for the middle of the driftwood piece and the base & mark with a pencil.
Step 6 – Glue dowels into both ends. Put a little wood glue on each end and secure it into your piece at the base and bottom of your piece.
Step 7 – Protect your piece. Be sure your wood is completely dry, if in question, leave in the sun for a few days. Seal your sculpture with Minwax® Polycrylic® Protective Finish. Use latex gloves & mask for this part. Take your foam brush and apply, making sure to get into the nooks & crannies. Let dry for a few hours.
Step 8 – Add a personal touch. Using a stamp or marker record the date and/or names to appreciate for years to come. Shane & Jack both made ones for their rooms from pieces they found so it's nice to have a personal note at the bottom. Who knows maybe these will be in the family for a while, one can hope right?
We made about 8 in all and just to show you different styling options I layered them throughout my den.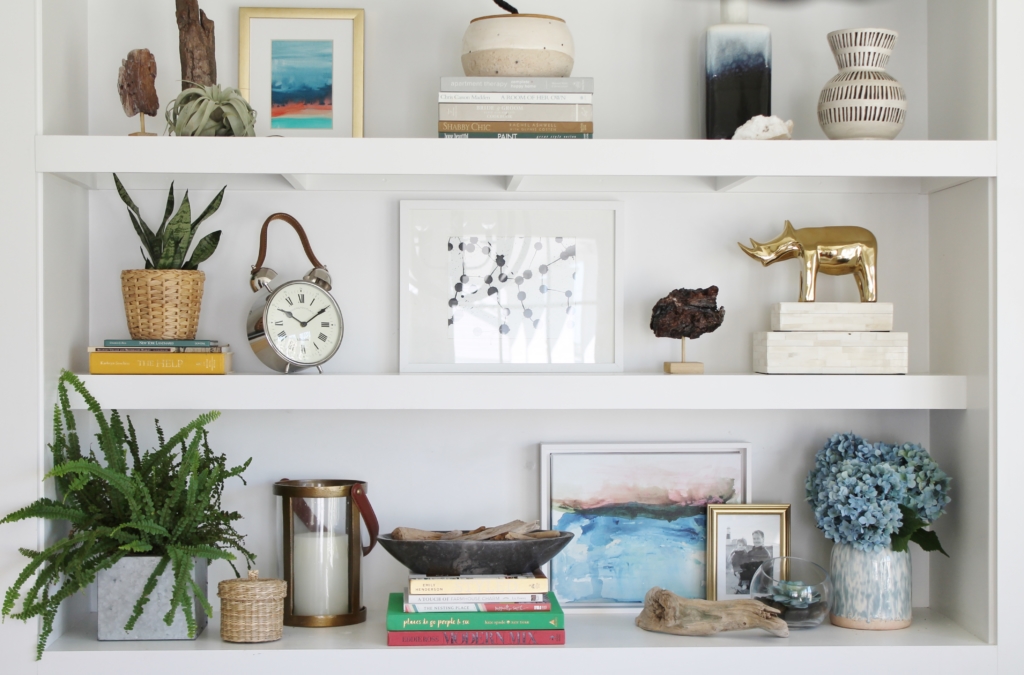 Of course no post would be the same without a little photo of Denver.
This is the piece from above, it's my favorite, I love the contrast, shape and texture, it all works.
I kept the base natural, without stain because I didn't want it to compete with the organic beauty and tone of the driftwood.
What do you think of the art we made with love from the found driftwood from our little beach adventures? I can't tell you enough how much I LOVE this project!!! Not only was it easy but it was so cheap, it was under $25 for all my supplies. You can make about 20 with the purchased supplies.
From now through September 30th, take advantage of our Fall Home Celebration rebate and save up to $15 on select Minwax® products that make and keep your floors beautiful. These specially formulated products enhance the natural beauty of your floors and can help protect them so they look great for years to come.
Be sure to check out Minwax's new "Made With Love. Finished With Minwax." campaign currently going on. The theme is 'Find. Finish. Love.,' celebrating the thrill of finding real wood pieces – sometimes in the least expected places – and the joy of making them into something we love.
Jen shares DIY projects and thrifty decorating solutions. Her design philosophy is that bringing style to your home doesn't have to break the bank. Learn more about Jen and visit City Farmhouse. You Can also follow her on Facebook, Twitter, Instagram, and Pinterest.