While you might wonder how copper pipes fits in with a woodworking project, I think you'll soon agree that pairing up unexpected materials can make an ordinary project — like kitchen or bathroom shelves — very unique.
I found these pre-made shelf brackets in our local home improvement center, along with two 24″ oak boards and some inexpensive half-inch copper pipe. I first drilled half-inch holes into the inside of each pair of brackets, then sanded my boards lightly with #150-grit sandpaper.
Small projects like these shelves are perfect for Minwax® Wood Finishing Cloths. Each of the eight cloths in a package come saturated with a stain and finish. This means they wipe on both color and protection in one step. For these shelves, I selected "Maple" to compliment the copper pipes.
Once the stain and finish had dried, I slipped each copper pipe into one of the corresponding holes, then attached each pair of shelf brackets to the underside of the oak boards.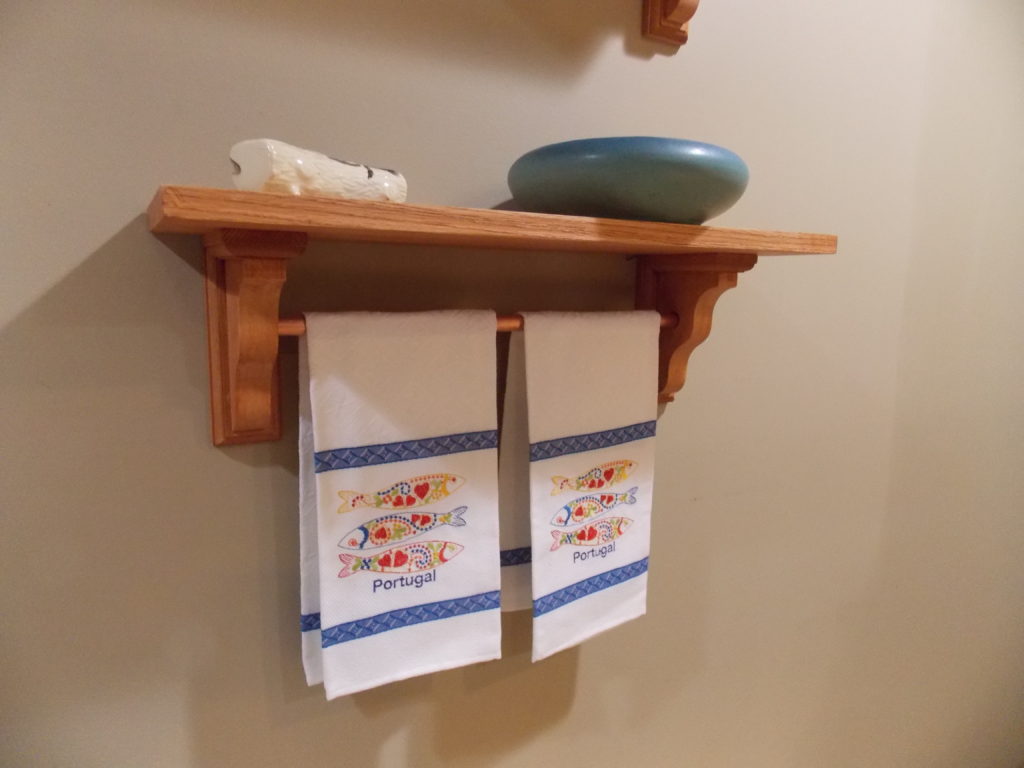 In hardly any time at all, I had two handy display shelves that can be used in any room of the house.
Until next time,
Thanks for stopping by!
Bruce