As my wife will agree, I hate to throw anything away that I might someday be able to use, including this old drawer from a chest that fell apart years ago.
But last week I decided I could make a unique display box out of it, simply by using up some scraps of wood I already had around.
I started by gluing each shelf support to the inside of the drawer where I wanted each shelf to be.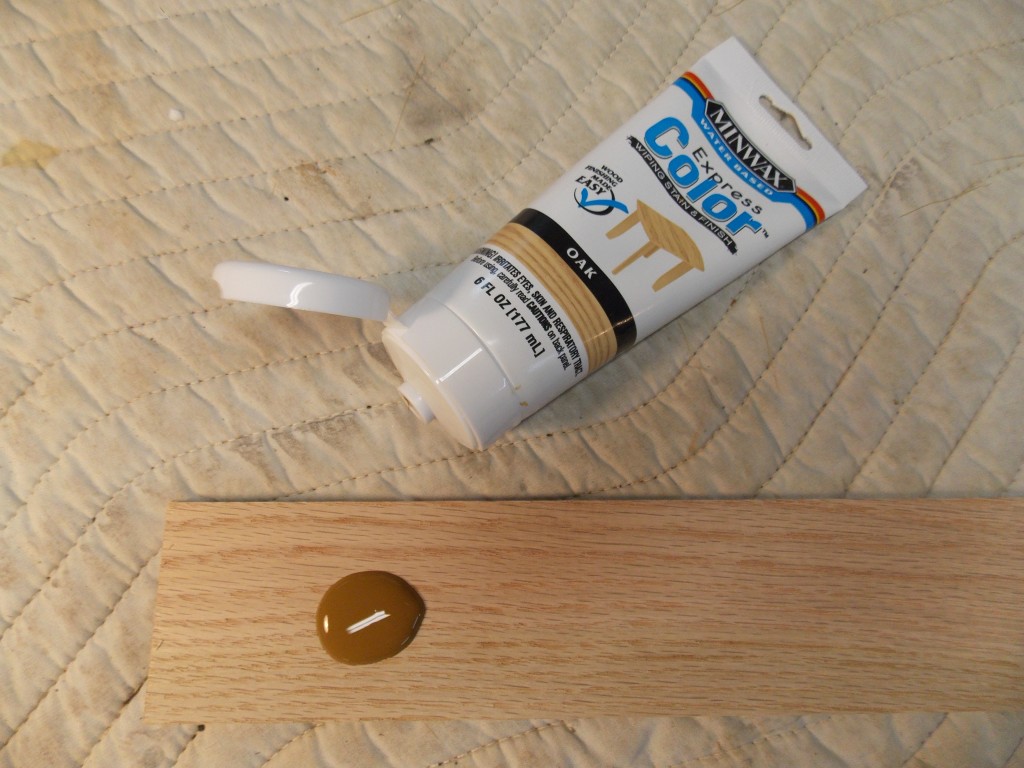 For small projects like this one, I reach for a tube of the water based Minwax® Express Color™ and squirted out a small drop of "Oak." As you can see by the sheen, Express Color contains both a stain and a finish for an easy, one-step application.
In just a few minutes time, I had rubbed the Express Color™ into my two oak shelves, ending with long smooth passes with my cloth to smooth it out and to remove any excess stain.
After that, it was just a matter of deciding where to display my recycled drawer, and, what to put in it, while I waited for Leigh Ann to agree that this old drawer had been worth saving.
Until next time,
Thanks for stopping by!
Bruce