The other day I remarked to Leigh Ann that I needed to make a couple of small oak boxes to display postcards for an upcoming antiques show I direct. She then reminded me that I had also promised to organize our jumble of 5"x7" notecards with recipes taped to them. Suddenly, I had two reasons to start a new project.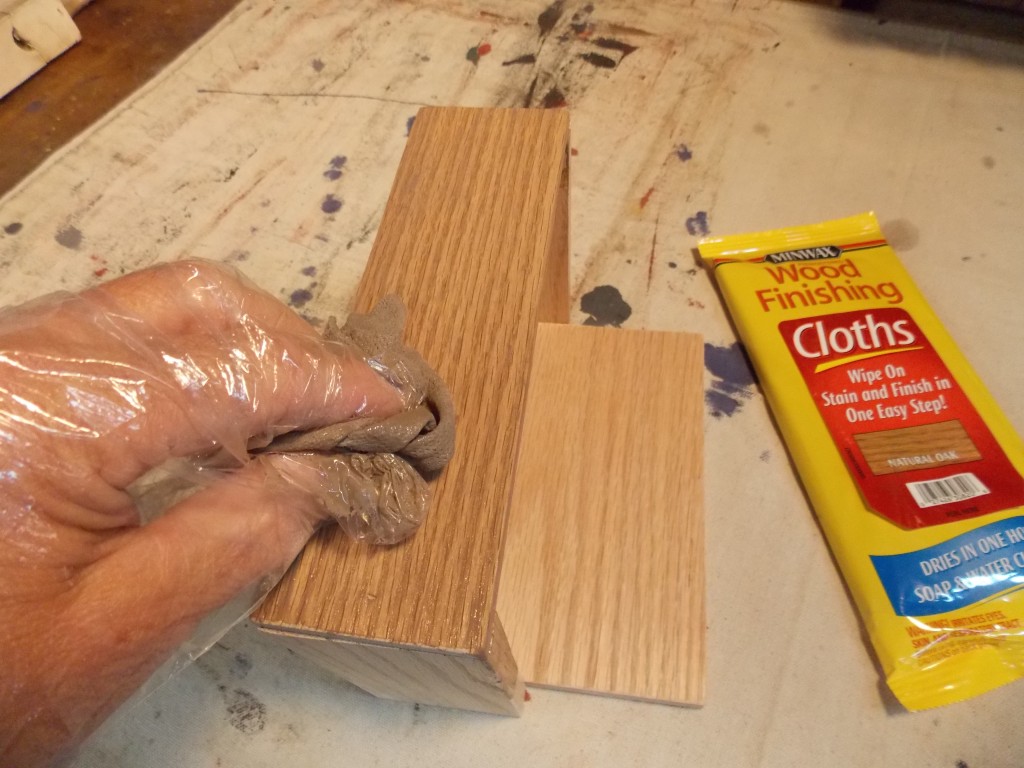 I picked up some inexpensive oak strips from my local home improvement store, along with a package of eight Minwax® Wood Finishing Cloths in "Natural Oak." Each pre-moistened cloth contains both a water-based stain and finish, which makes them perfect for small projects like this one.
And since the Wood Finishing Cloths are water based, that means they dry quickly – and without any odor.
And in no time at all, my first notecard box was dry and ready to go. Now I just have to go back and make the one I promised Leigh Ann for our recipe cards…
Until next time,
Thanks for stopping by.
Bruce