While it may not look so bad from a distance, this 1950s maple mirror had originally been finished with lacquer, a popular finish for mid-century furniture. Unfortunately, this early version of lacquer tended to develop tiny cracks and blemishes over time. Fortunately for us, they don't have to be stripped for the mirror to be saved and reused.
I started by scuffing the old lacquer lightly with a synthetic pad, then wiping off the dust.
I then simply added a fresh coat of Minwax® Clear Aerosol Lacquer, which adheres best to the old lacquer.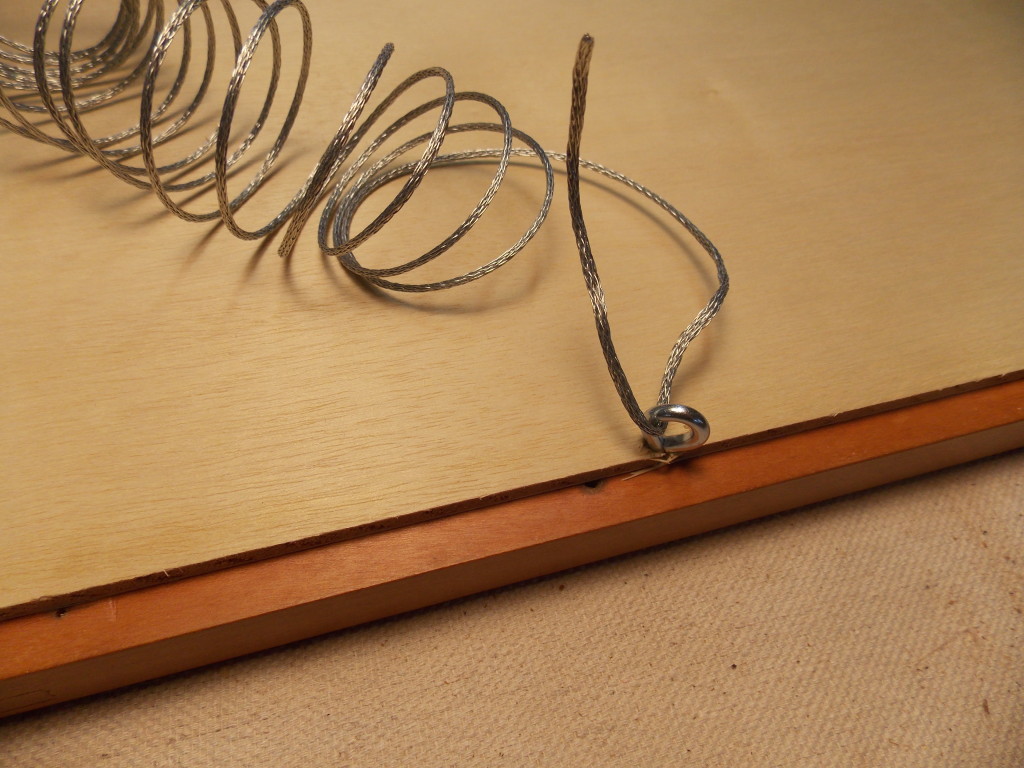 Quick Tip: Never trust old wire or hooks on a heavy mirror or work of art. Always be sure to screw in a new hook and use heavy-duty braided wire.
Before I could get it hung on the wall, Jasper decided to take a quick peek to see how he was looking that day. Both he and the mirror look pretty good!
Be sure to check out Minwax's new "Made With Love. Finished With Minwax." campaign currently going on. The theme is 'Find. Finish. Love.,' celebrating the thrill of finding real wood pieces – sometimes in the least expected places – and the joy of making them into something we love.
Until next time,
Thanks for stopping by!
Bruce