With everything outdoors turning green, I decided I would find a way to bring some of that wonderful green indoors. I started by going into my workshop and pulling two oak boards off my shelf.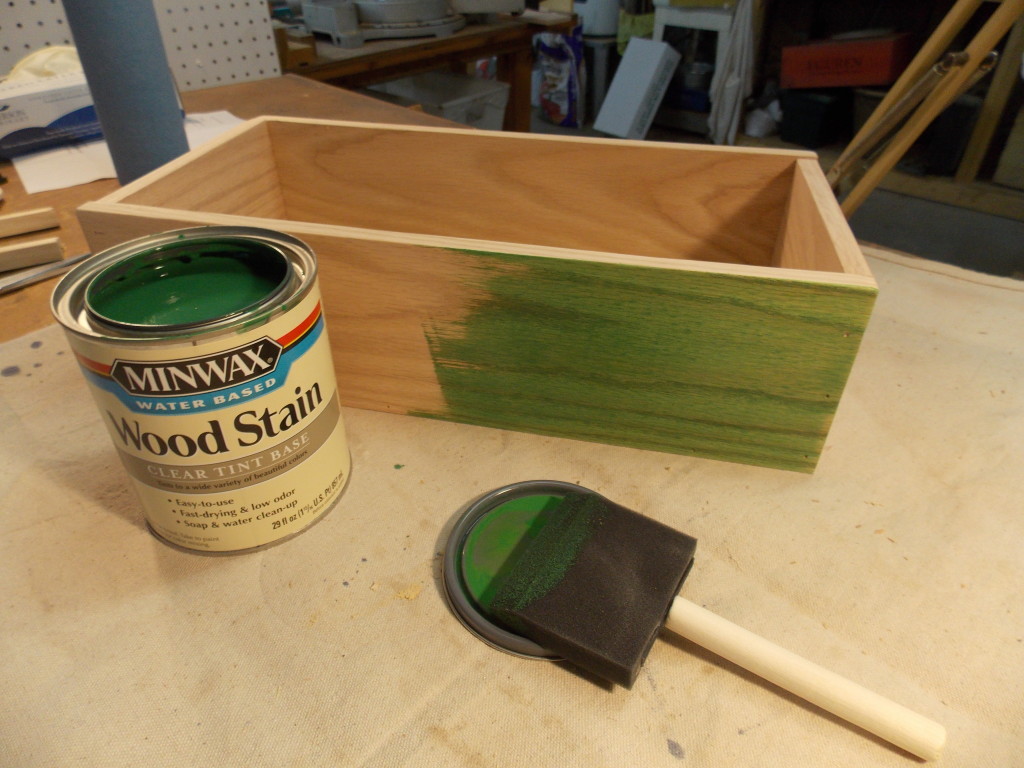 Making a simple box to sit on our dining room table was easy, as was staining it Minwax® Water Based Wood Stain in "Hunter Green." After it dried, I protected it with Minwax® Polycrylic™ Protective Finish, another water-based product.
To give my now green box some character, I decided to add two black gate hinges to each side.
And then added two simple pulls, one at either end.
I thought about filling my Hunter Green box with artificial flowers, but then spotted some inexpensive canning jars at the grocery store and had an idea: put an inch of drainage rocks in the bottom, then plant live flowers in each one.
The combination of my green box and several jars of green, colorful flowers certainly will bring some some beautiful color to our dining room. And since the jars don't have holes in the bottom like standard pots, I won't have to worry about water leaking onto our table.
Be sure to check out Minwax's new "Made With Love. Finished With Minwax." campaign currently going on. The theme is 'Find. Finish. Love.,' celebrating the thrill of finding real wood pieces – sometimes in the least expected places – and the joy of making them into something we love.
Until next time,
Thanks for stopping by!
Bruce