For years, the skylight in our bedroom has had a permanent foggy appearance. But aside from looking unsightly, there was no reason to undergo the expense of a new one. So when I spotted this large stained glass window in an antique shop, I got an idea.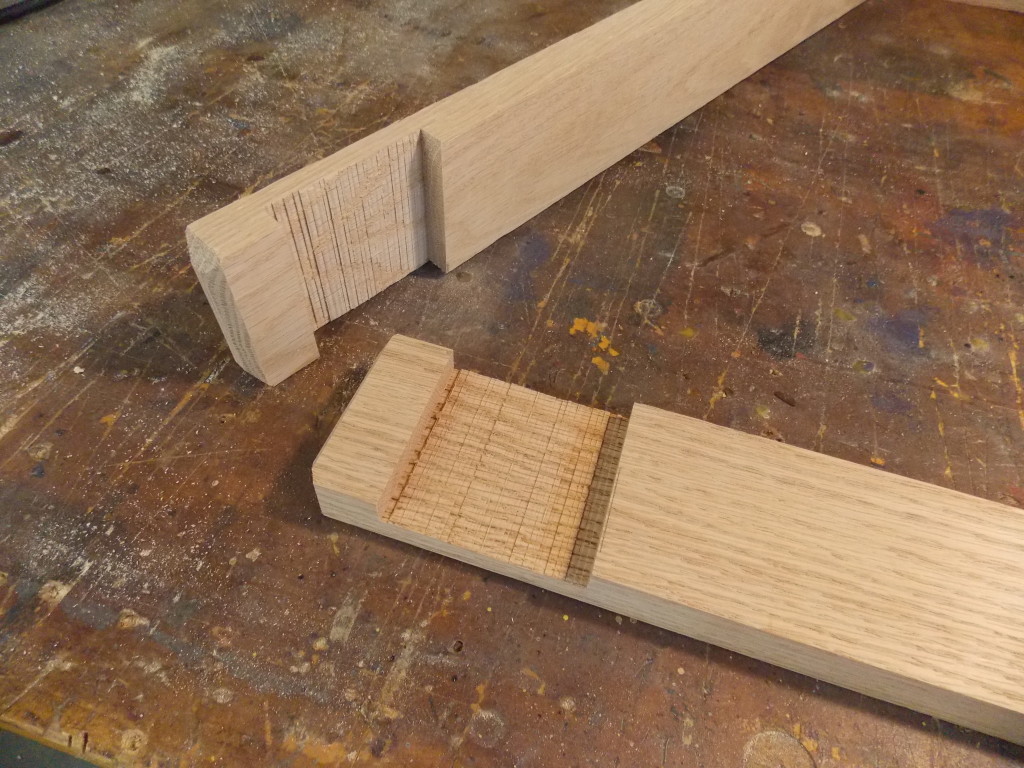 The window's frame was falling apart, so I removed it and made a simple oak lap-joint frame, cutting the notches using a hand saw and a chisel before gluing them together.
While the glue dried, I applied three different Minwax® Wood Finish™ stains in different colors– Natural, Golden Pecan, and Golden Oak to a piece of scrap oak, then held it up against the skylight to see which would be the best match.
As it turns out, the Minwax "Golden Pecan" Wood Finish came very close.
I applied my stain, let it soak in for a few minutes, then wiped off the excess stain before letting it dry.
Afterwards I drilled a shallow half-inch hole in each lap-joint for the screws that would secure the stain glass window to two strips of wood I installed inside the skylight. The wood buttons hide the screw heads and give the frame a bit of decoration.
Frames like this one are ideal projects for Minwax® Clear Aerosol Lacquer. Just a couple of thin coats provide all the protection the oak will need, and the lacquer dries in just a matter of minutes.
While the antique stained glass window and my new frame didn't fill the entire skylight, it certainly made it look much better, giving it some vintage character and a little extra color.
Until next time,
Thanks for stopping by!
Bruce