Wooden crates are very popular right now, both unfinished and vintage, for in addition to being inexpensive and sturdy, they are also versatile.
My latest project involved two unfinished crates, which I stained using Minwax® Gel Stain in the "Coffee" color. I selected gel stain because its thicker consistency helped me control the stain in and around the many slats in each crate.
I then picked up one of my latest favorite components:  a pre-glued, non-plywood, wide panel of pine boards. They save time and they save you from making a mess when gluing narrow boards together. They also stain much better than plywood.
I could have left it natural for a contrast to the crates, or stained it a different color, but this time I opted for a more traditional look. Once again, I reached for Minwax® Gel Stain in "Coffee" and finished the crates with two coats of Minwax® Fast-Drying Polyurethane for the protection.
By standing the two crates on end, I created a table tall enough to go against the back of a sofa or the end of a bed, and the crates provide great storage for magazines and books. But you could also do something a little different ….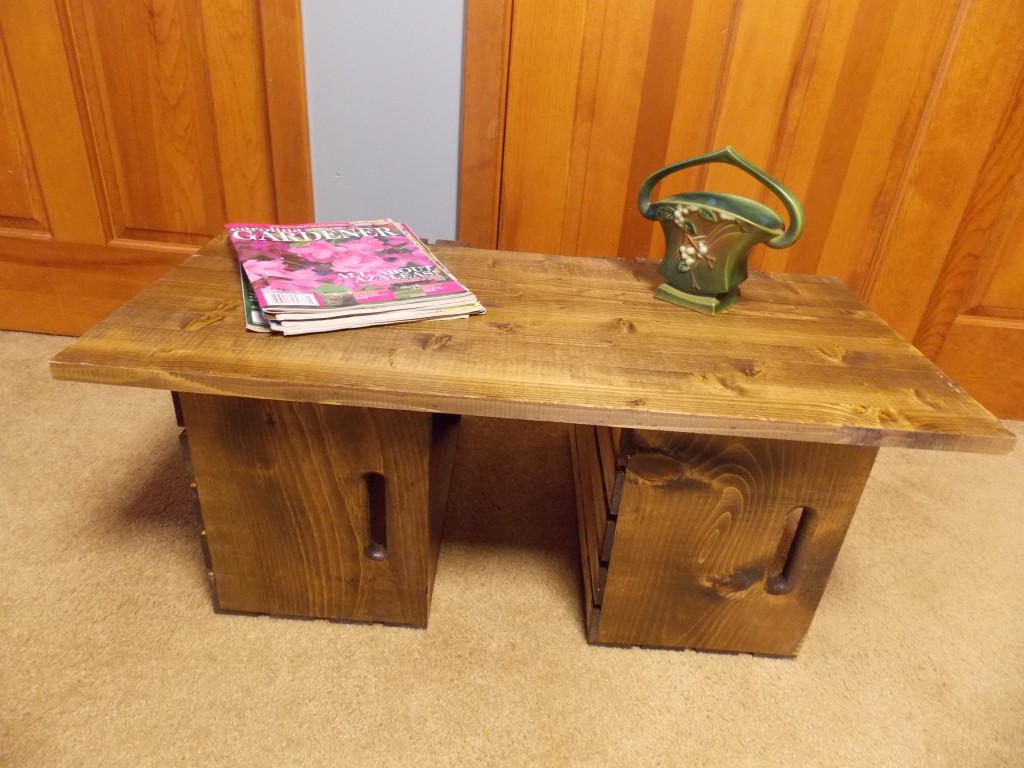 Simply by turning the crates on their sides, I could create a lower coffee table to sit in front of a couch – and I still have the storage space inside each of the crates.
Until next time,
Thanks for stopping by!
Bruce