After growing tired of one of our televisions sitting on a wobbly metal cart, we went looking for a corner cabinet in a furniture store. As it turns out, we did not have many to choose from — and none that would fit our particular corner – so I decided to use some pre-glued pine panels from my local home improvement center to build my own.
After a light sanding with #180-grit sandpaper, I cut out my five pieces:  two rectangular sides, two triangular shelves, and a triangular top, shown back on my first photograph.
This was a perfect project for Minwax® PolyShades®, a one-step stain and finish. I wasn't sure which color of Polyshades® would compliment both the pine boards and the rest of the room, so I tested three different colors on my scraps, then picked my favorite.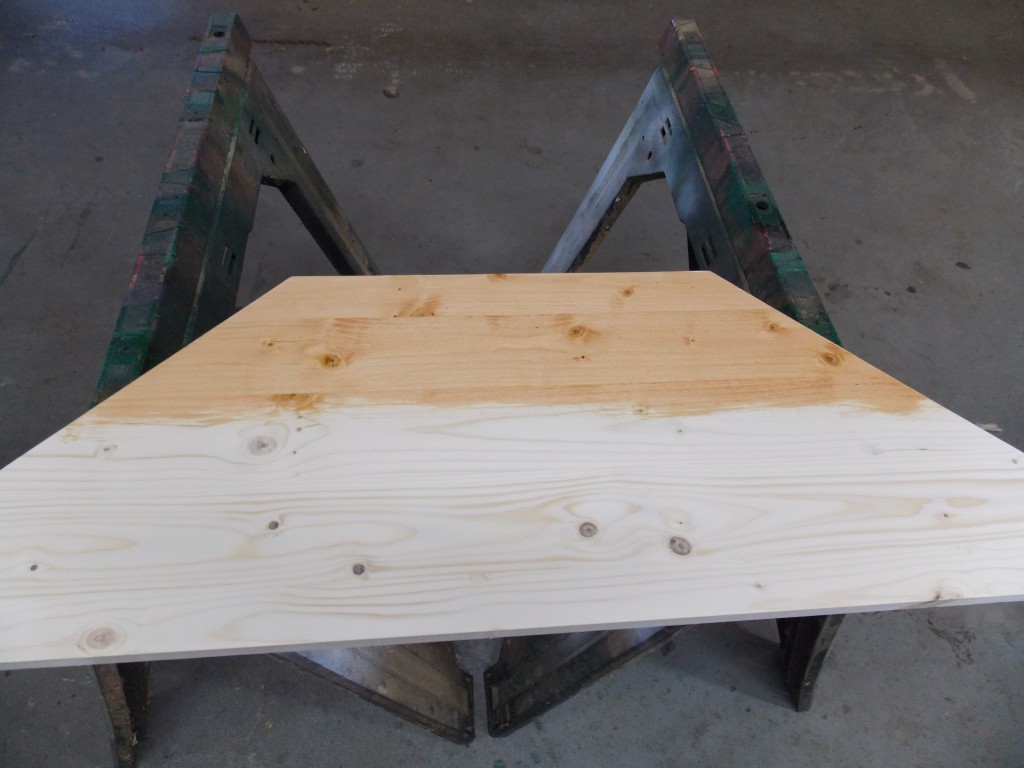 The Pecan version of Polyshades® gave me the exact color and finish that I wanted, adding just enough stain to the pine to give it some character, while still letting the grain show through.
Once each piece was dry, I assembled my corner cabinet in my garage, using finish nails to hold the shelves in place.
And now you can see the finished project. The Pecan color matched the recycled heart pine flooring, while remaining slightly lighter in color than the recycled pine wainscoting. This enables the corner cabinet to stand out against the slightly darker lower section of the two walls.
Got time for one more tip?
I cut narrow strips from one of my scrap boards to go across the back of each shelf to prevent any CDs, video tapes, and books from falling off the back.
Until next time,
Thanks for stopping by!
Bruce