One of the things I love to do in my workshop is try out new products, and these two unfinished Lazy Susan trays gave me the opportunity to experiment with Minwax's® Wood Finishing Cloths. If you're curious about how they did, just keeping on reading….
Each resealable package contains 8 cloths, and each 7″ x 8″ cloth is pre-moistened with both stain and finish for a one-step application, perfect for a small project like my Lazy Susan.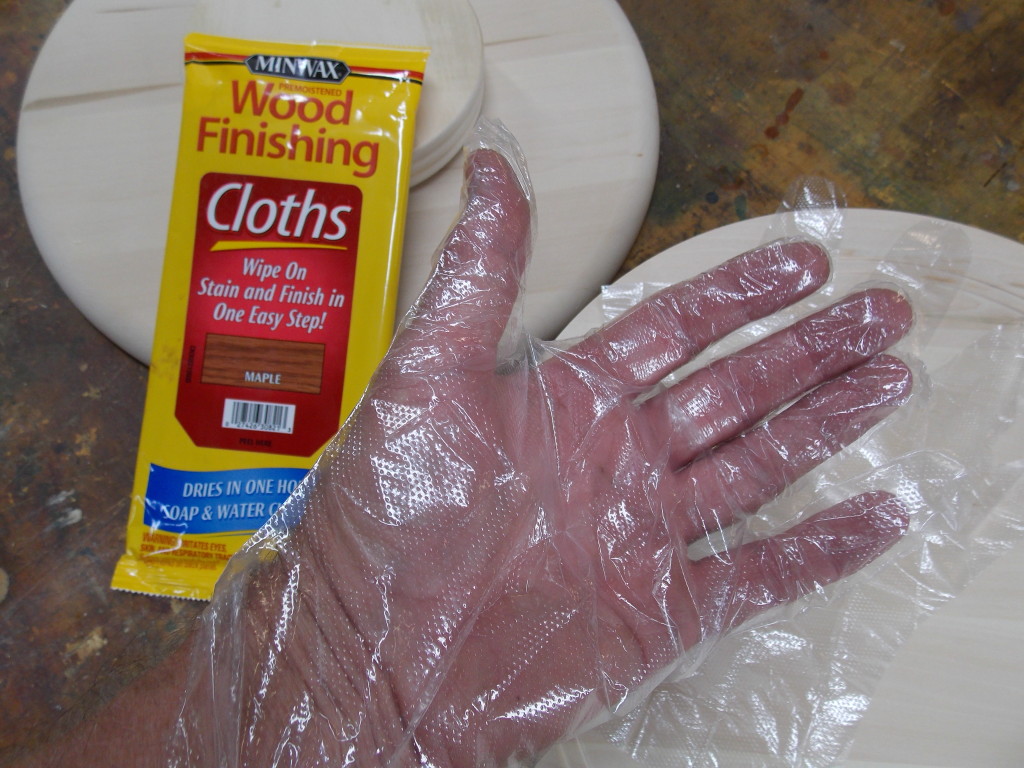 I love the idea of including a pair of gloves with each package! So convenient!
I chose Maple for my first project. As you can see by the reflection, each cloth already has the finish combined with the stain.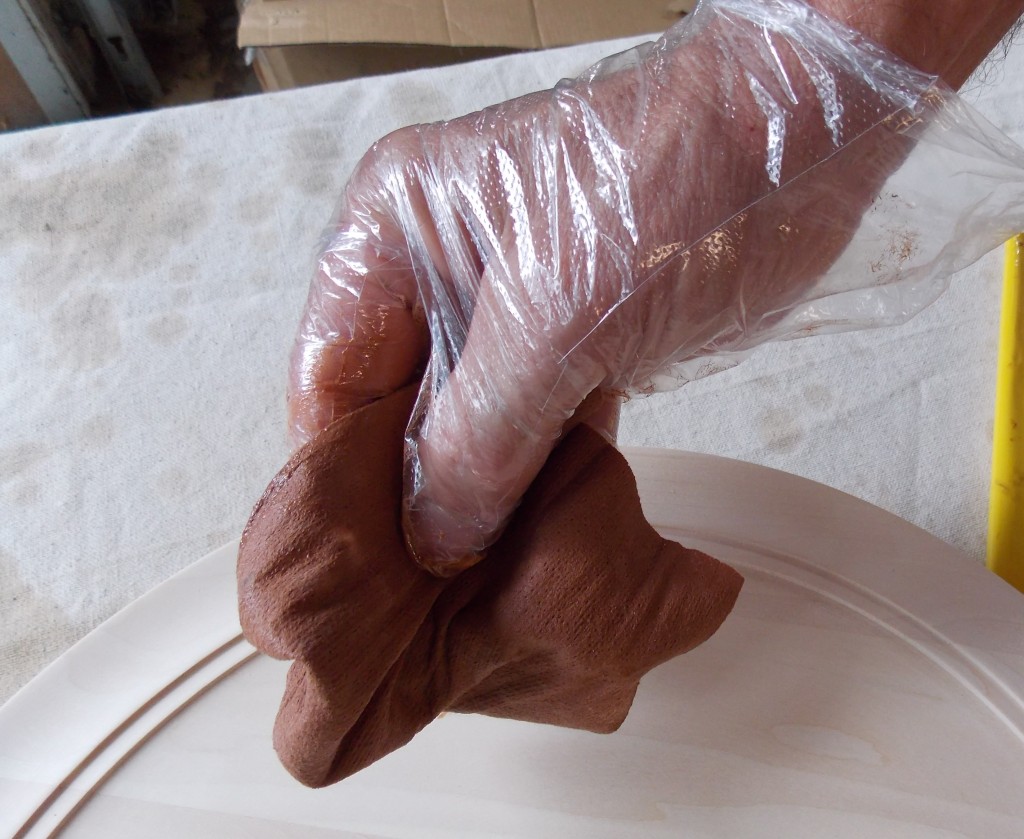 To make it easier to handle, I simply folded the cloth into a pad that fit snugly in my hand.
I then began rubbing the combination stain-and-finish into the wood, going in the direction of the grain. I was pleased to see that one cloth contained more than enough stain and finish for my project.
And any excess stain can easily be wiped off with a clean cloth, again going in the direction of the grain to avoid swirl marks.
Once the top was done, I turned it over and did the same on the bottom, still using the same Wood Finishing Cloth.
Although it wasn't required, I waited three hours, then applied a coat of Minwax® Polycrylic Protective Finish over the dried stain-and-finish to give it even more sheen, protection and durability.
And in less time than I could have imagined, my new Lazy Susan was sitting on our dining room table, ready to go to work. The verdict:  the Minwax® Wood Finishing Cloths are a great way to apply both stain and finish to a small project without opening a can or using a brush.
Watch for it at your favorite home improvement center!
Until next time,
Thanks for stopping by – and be sure to check out the Minwax® Facebook page for more tips and techniques to make your staining and finishing faster and easier.
Bruce
"Parting Shots"
I occasionally have to travel, so when I do, the first thing I get out is my briefcase. I share my over-the-garage office with two cats, Percy and Patches, and two dogs, Jasper and Daisy, so when I do leave, they sometimes get upset. Patches decided last time that rather than stay home, she would ride along with me. Imagine their surprise at airport security? Many thanks! – Bruce